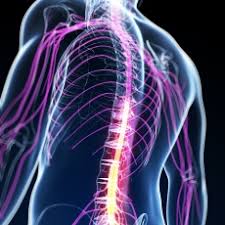 The present guidelines are an update of 2011 European Society of Anaesthesiology (ESA) recommendations on the preoperative evaluation of the adult undergoing noncardiac surgery. The purpose of the guidelines is to present recommendations based on the available relevant clinical evidence. Due to the lack of well-performed randomized studies on the topic, many recommendations rely to a large extent on expert opinion and may need to be adapted specifically to the healthcare systems of individual countries.
For the present revision of the guidelines, ESA formed a task force comprising of members of the previous task force, ESA scientific subcommittees and volunteers from ESA and national societies. Relevant systematic reviews with meta-analyses, randomized controlled trials, cohort studies, case-control studies and cross-sectional surveys were selected from different electronic databases. The Grading of Recommendations Assessment, Development and Evaluation (GRADE) system was used to assess the level of evidence and to grade recommendations.
Neuromuscular Disease
As the population ages, the prevalence of many neurological diseases is increasing. At the same time, older patients are undergoing more surgical procedures. Neuromuscular diseases do have a certain impact on the peri-operative outcome and, therefore, need to be evaluated properly prior to anesthesia.
Key Recommendations:
pre-operative consultation for patients with severe, poorly controlled or decompensated neurological disease, a recent stroke or those undergoing procedures with a high risk of neurological complications
an assessment of pulmonary function including vital capacity (VC) and functional vital capacity (FVC)
for assessment of cardiac function, an electrocardiogram (ECG) and transthoracic echocardiography (TTE) be obtained for quantifying the degree of cardiomyopathy
pre-operative optimization and/or treatment may improve the outcome
Anemia
Low pre-operative Hb levels are associated with increased morbidity and mortality, longer hospital stay and a higher rate of allogeneic blood transfusion, which is itself associated with an increased risk of various adverse effects. Autologous blood donation and various blood conservation strategies were popular methods of pre-operative anemia management, but with time, the use of pre-operative autologous donation has declined due to logistical problems and wastage.
Key Recommendations:
provide treatment for known iron deficiency anemia with an intravenous iron before elective procedures
use parenteral iron rather that oral iron supplements for iron deficiency anemia before elective procedures
use erythropoietin supplements for anemic patients before elective surgery and those at risk of postoperative anemia once other causes of anemia have been excluded or treated
use  intravenous iron together with erythropoiesis-stimulating agents for  best results in peri-operative anemia management
pre-operative donation of autologous blood (or acute normovolaemic haemodilution) should be  considered carefully and used according to individual condition and the type of surgery
use cell salvage for all patients having orthopedic procedures with anticipated high blood loss
use  tranexamic acid for known anemic patients and those at risk of postoperative anaemia undergoing elective joint arthroplasty
implement patient blood management (PBM) principles and goal-directed transfusion policy into daily hospital practice
For further information click on the link: 10.1097/EJA.0000000000000817
The following two tabs change content below.
Medha Baranwal
Medha Baranwal joined Medical Dialogues as a Desk Editor in 2018 for Speciality Medical Dialogues. She covers several medical specialties including Cardiac Sciences, Dentistry, Diabetes and Endo, Diagnostics, ENT, Gastroenterology, Neurosciences, and Radiology. She has completed her Bachelors in Biomedical Sciences from DU and then pursued Masters in Biotechnology from Amity University. She can be contacted at medha@medicaldialogues.in. Contact no. 011-43720751
Latest posts by Medha Baranwal (see all)