Updated ESA guidelines for pre-operative evaluation in Coagulation disorders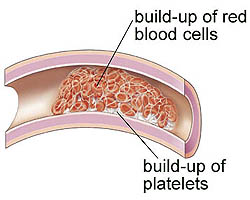 European Society of Anaesthesiology (ESA) has released its latest recommendations on the preoperative evaluation of the adult undergoing noncardiac surgery. The present guidelines are an update of 2011 European Society of Anaesthesiology (ESA). The purpose of the guidelines is to present recommendations based on the available relevant clinical evidence. Due to the lack of well-performed randomized studies on the topic, many recommendations rely to a large extent on expert opinion and may need to be adapted specifically to the healthcare systems of individual countries.
For the present revision of the guidelines, ESA formed a task force comprising of members of the previous task force, ESA scientific subcommittees and volunteers from ESA and national societies who selected relevant systematic reviews with meta-analyses, randomized controlled trials, cohort studies, case-control studies and cross-sectional surveys from different electronic databases. The Grading of Recommendations Assessment, Development and Evaluation (GRADE) system was used to assess the level of evidence and to grade recommendations.
Platelet dysfunction is the most common defect of hemostasis, occurring in up to 5% of patients undergoing surgery. When a coagulation disorder is suspected, based on the patient's history and/or clinical examination, further hematological assessment of the condition is warranted.
Given below are some Key Recommendations for pre-operation evaluation of patients with Coagulation disorders-


Assessment of the bleeding history, including a physical examination, as the best way to identify patients with impaired hemostasis and/or an increased risk of bleeding complications during and after surgery


In addition to detailed history taking, laboratory tests can be used to improve identification of coagulation disorders


Simple laboratory tests like platelet count may have a prognostic value and can be used in the evaluation


Cataract surgery with continued anticoagulant medication can be performed safely provided that topical anesthesia is used and a clear corneal incision is made by a skilled surgeon


Noncardiac surgery may be safely performed in patients on single antiplatelet therapy after coronary stent implantation


Neither a history of platelet inhibitors nor findings from the PFA-100 can predict peri-operative bleeding. Surgery for hip fracture in patients taking aspirin is considered well tolerated and stopping clopidogrel for 3 days is sufficient to prevent major bleeding


Hip fracture surgery can be safely performed without stopping clopidogrel peri-operatively


Reversal of warfarin-associated coagulopathy is necessary, primarily prothrombin complex concentrates (PCC) are to be used. In the absence of PCC, the combination of FFP and vitamin K is a possibility


Employ evidence-based approach in the decision to withdraw clopidogrel in specific patient groups because of the potential risks


Elective surgical procedures can be safely performed while on clopidogrel without increased peri-operative bleeding risk


For further information click on the link:
10.1097/EJA.0000000000000817