ACOG updates Guideline on Ob-Gyns' role in supporting sexual assault survivors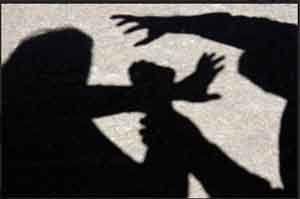 The American College of Obstetricians and Gynecologists (ACOG) has released updated guidance focusing on ob-gyns' role in supporting sexual assault survivors. The Committee Opinion "Sexual Assault," is published in the April edition of Obstetrics & Gynecology.
Sexual assault is a significant public health problem affecting millions of adults and children in the United States. Approximately one in five women in the U.S., an estimated 23 million, experience completed or attempted rape over their lifetime.
Medical consequences of sexual assault include sexually transmitted infections; mental health conditions, including posttraumatic stress disorder; and risk of unintended pregnancy in reproductive-aged survivors of sexual assault. Obstetrician–gynecologists and other women's health care providers play a key role in the evaluation and management of sexual assault survivors and should screen routinely for a history of sexual assault. When sexual violence is identified, individuals should receive appropriate and timely care. A clinician who examines sexual assault survivors in the acute-care setting has a responsibility to comply with state and local statutory or policy requirements for the use of evidence-gathering kits. This document has been updated to include model screening protocols and questions, relevant guidelines from other medical associations, trauma-informed care, and additional guidance regarding acute evaluation of survivors and evidence-gathering kits.
---
Major Recommendations are-
The American College of Obstetricians and Gynecologists makes the following recommendations and conclusions regarding sexual violence:


Sexual assault and rape are pervasive problems in the United States, creating a major effect on public health.


Obstetrician–gynecologists and other women's health care providers should screen all women for a history of sexual assault.


Clinicians who evaluate survivors of sexual assault in the acute phase must comply with certain medical and legal requirements.


Clinicians should recognize the short-term and long-term health consequences of sexual assault, such as infection, pregnancy, and mental health conditions and manage them appropriately.


Clinicians should incorporate a trauma-informed care framework when assessing the needs of sexual assault survivor


Given the continued high rates of sexual assault, ob-gyns should understand individual experiences with sexual assault are likely to vary widely in nature and circumstance. Working from this understanding, the Committee Opinion emphasizes the importance of screening all individuals for a history of sexual assault. It should never be assumed that a patient has not experienced an assault simply because they have not mentioned it.
Awareness of a history of sexual assault is especially pertinent in reproductive health care settings, as gynecologic procedures and examinations may trigger panic and anxiety for survivors. To assist ob-gyns in taking a sensitive and thoughtful approach to sexual assault screening, the Committee Opinion outlines a suggested protocol for questions to be asked.
"For sexual assault survivors, the emotional complexity and vulnerability of issues discussed and exams performed during reproductive health care visits may be particularly difficult," says Serina Floyd, M.D., MPH, Committee Opinion author. "This guidance aims to give ob-gyns a framework to approach sexual assault screening and care in a compassionate and comprehensive fashion, so that every individual who walks through our office doors feels heard, cared for and safe."
The guidance recommends a trauma-informed approach to care for survivors of sexual assault. This framework acknowledges the effects of trauma, recognizes signs and symptoms of trauma, responds by integrating knowledge about trauma into practices and aims to resist retraumatization. It helps establish trust, understanding and open communication between patients and clinicians, reinforcing the foundation of the relationship.
Individuals who have experienced sexual assault are likely to face both immediate and long-term physical and mental health consequences, but they are also unlikely to spontaneously discuss a history of sexual assault. Consistent screening, early identification, and a trauma-informed approach to care increases the likelihood survivors receive proper and complete care to address immediate concerns like bodily injuries, sexually transmitted infection and pregnancy.
These protocols are also important to minimizing or addressing the long-term effects of sexual assault, both physically and mentally. Ob-gyns should be particularly aware of those reproductive health care related symptoms and conditions that may manifest from sexual assault in the long term, like chronic pelvic pain, dysmenorrhea, and sexual dysfunction.
The Committee Opinion overviews the complex legal and evidentiary protocols surrounding care for sexual assault survivors at their first point of contact following an assault. These vary from state to state and ob-gyns should familiarize themselves with the specifics of their state and local requirements and resources. The guidance directs ob-gyns to resources from the United States Department of Justice and International Association of Forensic Nurses for more information.