Update on Management of Groin Hernias in Adults - JAMA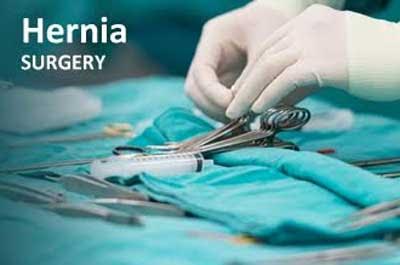 Groin hernias are very common surgical condition encountered by primary care clinicians. The lifetime risk of a groin hernia ranges from 27% for men to 3% for women. A groin hernia covers 3 types depending on location: indirect inguinal, direct inguinal, and femoral. Determination of the type of a hernia is difficult before surgery, but it is also not necessary to know because each type requires the same operative repair mechanism.
Historically, operative repair for all groin hernias was recommended based on anecdotal experiences and the assumption that hernias would enlarge over time and have high recurrence rates after delayed repair. This article which appeared in the journal JAMA Network covers an update on the management of a groin hernia
Necessity of imaging
For patients with an appropriate clinical history and physical examination, imaging usually is not needed. However, for patients with atypical symptoms or those suspected of having a hernia by history but lack an obvious defect on physical examination, imaging is useful. Although inexpensive and safe, ultrasonography is not very reliable for hernia detection because it is user dependent.
Noncontrast magnetic resonance imaging (MRI) or computed tomography (CT) with Valsalva are the preferred imaging modalities for diagnosing occult groin hernia.MRI and CT have the added benefit of identifying other etiologies for groin symptoms such as hip/musculoskeletal pain, nerve root compression, renal calculi, or infection.
Read Also;International guidelines for groin hernia management
Watchful Waiting
Watchful waiting may be considered for patients who are asymptomatic or mildly symptomatic, defined as the absence of hernia-related pain or discomfort limiting usual activities or recent difficulty in reducing the hernia.
Candidate Characteristics for Patients Desiring Watchful Waiting


Male sex


Absent or minimal discomfort


A hernia is completely reducible


Patient preference to forgo the operation


Counseling Points


Low chance of presentation as a surgical emergency (1.8 per 1000 person-years)


As many as 70% of patients may ultimately undergo repair, usually because of pain


Similar surgical outcomes for patients who crossed over compared with those who underwent primary repair


Advise risk factor modification: smoking cessation, medical optimization, weight loss


Not associated with increased costs of care


No evidence that physical activity results in a hernia incarceration or clinical worsening of an existing hernia


The most reliable data supporting watchful waiting for groin hernias are from 3 randomized clinical trials.


The first study of 160 patients from the United Kingdom found no difference in pain scores at 1 year for patients who underwent surgery vs those who pursued a watchful waiting strategy.


A larger study of 720 patients in the United States found no difference in pain or quality of life at 2 years.


A study of 496 patients in the Netherlands also found no clinically significant difference in pain or discomfort at 2 years.


Techniques for Operative Repair
Operative techniques for the repair of groin hernias are broadly categorized as open (tissue- or mesh-based) or minimally invasive (laparoscopic and robotic) repairs. Initially, minimally invasive techniques were recommended only for patients with bilateral groin hernias and recurrent hernia because randomized trials demonstrated higher complication rates with minimally invasive vs open techniques for a unilateral hernia.
Minimally invasive groin hernia repair for a unilateral hernia may benefit certain patients in comparison to an open repair, but only when the surgeon has adequate training and experience with minimally invasive techniques.
Complications Following Groin Hernia Repair
The most difficult complication to manage is a chronic postherniorrhaphy inguinal pain, defined as persistent groin pain that lasts for more than 3 to 6 months after hernia repair. The cause is unknown but may be related to nerve injury/entrapment, scar tissue formation, or reaction to the prosthetic material. Initial management generally includes a trial of anti-inflammatory. Patients with persistent neuropathic pain may be treated with pharmacologic (GABA analogs, serotonin-norepinephrine reuptake inhibitors, and tricyclic antidepressants) and operative interventions (neurectomy, nerve stimulator placement, neuroma excision, mesh and suture excision).
A groin hernia is a common problem encountered by primary care physicians. The diagnosis can usually be established from the history and physical examination but imaging with MRI or CT is warranted when there are atypical symptoms and the lack of clear physical findings of a hernia. Operative repair should be considered for most patients. However, watchful waiting may be offered to select patients with asymptomatic or mildly symptomatic groin hernias. For patients who elect watchful waiting, the risk for hernia incarceration requiring emergency surgery is low.
For reference log on to
10.1001/jama.2018.10680
Source : With inputs from the journal JAMA Network