Unusual-This man contracted gut infection through sexual route- Case report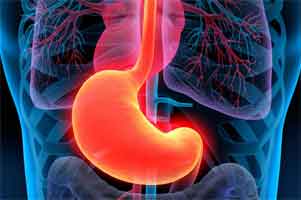 An unusually rare case of transmission of a common gut infection has been reported in BMJ case reports.
Can a gut infection be contacted through sex is the moot question. Usually, the infections commonly transmitted through sexual route include Chlamydia, Gonorrhea, HepatitisB, Herpes, HIV/AIDS, human papillomavirus (HPV) and Syphilis, etc. But in this case, surprisingly a man got intestinal and hepatic amebiasis after having sex with his wife.
Entamoeba histolytica that causes common gut infection is a cosmopolitan pathogenic parasite. It is spread via the fecal-oral route through contaminated water, milk or food. It is a protozoan that causes non-febrile intestinal infection or febrile hepatic infection, and it is the third most deadly parasitic infection. Amoebiasis is highly prevalent in low-income and middle-income countries. This is an unusual case where it was spread through sexual intercourse.
In the present case, the patient a 67 years old man was admitted to a hospital in the French city of Dijon with pain in his liver and a fever. He reportedly had an upset stomach, loose motions for the previous six months. He did not respond to the medication prescribed by his doctor. A later stool sample tested positive for E. histolytica. He had never traveled to an endemic area.
His abdominal CT investigations detected two liver abscesses and chronic colitis. Positive amoebic serology and a positive PCR test for E. histolytica in the hepatic liquid and feces confirmed the diagnosis. Curative metronidazole and tiliquinol-tilbroquinol were administered successfully. The patient had been contaminated through heterosexual intercourse with his healthy French female partner who was a carrier of the parasite. Though unusual, amoebiasis as a result of sexual transmission should be considered in non-endemic areas in people who have never traveled abroad, particularly in the presence of clinical symptoms such as liver abscesses or chronic diarrhea.
Anti-amebic treatment was given to both the partners and two months later, both tested negative for E. histolytica and were seemingly healthy.