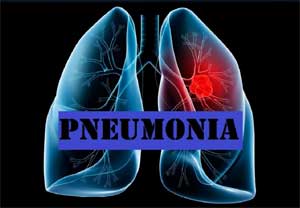 Dr. Anders Løkke and colleagues have reported an unusual case of recurrent aspiration pneumonia due to Asymptomatic dysphagia. The present case has appeared in BMJ Case Reports.
According to the history, a 52-year-old male patient repeatedly presented with-and was treated for-pneumonia resulting in more than 20 episodes of hospital admission. He was a known case of bipolar disorder and innate cerebral palsy causing widespread spasticity problems and was treated for 2 years with antidepressants and electroconvulsive therapy. He was also treated with phenytoin, carbamazepine and baclofen.

The patient was subjected to numerous examinations including Bronchoscopy which was macroscopically normal, negative microbiological growth. His walking test and lung function test were normal. He was referred to an occupational therapist for swallowing test without signs of dysfunction. However, strength, muscle tone and coordination of the tongue were found to be reduced.
Ultimately a diagnosis of dysphagia was established using a videofluoroscopic swallowing examination. Eventually, since all earlier treatment regimens had not become fruitful, a percutaneous gastrostomy feeding tube was inserted and intensive training with a specialized occupational therapist was started. This treatment regimen resulted in the abolition of recurrent episodes of pneumonia.
Pneumonia is a very common condition but when a patient presents with recurrent pneumonia, it is time to pause and consider why it could be the cause taking into consideration the age and expositions.
In many cases, swallowing disorders may occur in the absence of symptomatic dysphagia and as a result silent aspiration may occur when the patient is unaware and there are no signs of obstruction such as coughing. In such cases, aspiration is often overlooked and silent dysphagia may cause recurrent pneumonia.
In the instant case, a patient with numerous predisposing conditions—such as cerebral palsy with related behavioral emotional and psychiatric disorders as well as gastrointestinal symptoms and treatment with neuropsychiatric medication—was admitted repeatedly due to pneumonia and underwent numerous examinations. Because of silent aspiration, the possibility of a swallowing disorder was not pursued until rather late in the course.

Take home Points are
Aspiration can be silent and thus easily overlooked.
Numerous conditions can lead to aspiration, including a variety of different medications.
Silent aspiration can be devastating as well as life-threatening.
A rather simple solution such as a feeding tube should not be ignored and should be considered early on as a treatment solution in relevant patients.
Specialist training by an occupational therapist of the swallowing function and the muscle strength in the tongue and throat can be pivotal.
For further reference follow the link: 10.1136/bcr-2018-224370