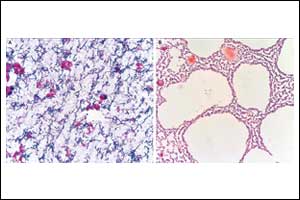 An unusual case of pneumococcal meningitis and bacteremia has appeared in NEJM.Dr Andres Carpio, at Albert Einstein Medical Center, Philadelphia, PA and colleagues have reported the case.
S. pneumoniae(the pneumococcus) is an important and well-known cause of bacteremia in both immunocompetent and immunosuppressed patients. Pneumococcal bacteremia can occur as a result of pneumococcal pneumonia or in its absence. When bacteremia is present, secondary complications, such as arthritis, meningitis, and/orendocarditis, may occur.

The highest incidence of invasive pneumococcal disease occurs in adults ≥65 years of age, in children <2 years of age, and in those with certain underlying conditions, such as HIV infection. According to the United States Active Bacterial Core surveillance (ABCs) database of the Emerging Infections Program Network, in 2010 the incidence of invasive pneumococcal disease in individuals ≥65 years of age was 36.4 cases per 100,000 population and, in infants <1 year, the incidence was 34.2 cases per 100,000 population, compared with 3.8 cases per 100,000 population in individuals between 18 and 34 years.

According to the history ,a 64-year-old man with human immunodeficiency virus infection, type 2 diabetes  presented to the emergency department with confusion, headache, and fever.He also had  a history of splenectomy after trauma . He was  not taking his regular medicines. In addition his vaccination history after splenectomy was unknown.
On examining , the patient had hypotension, tachycardia, neck stiffness, and Brudzinski's sign.
His laboratory tests showed a white-cell count of 14,900 per cubic millimeter (normal range, 4000 to 11,000) and a platelet count of 38,000 per cubic millimeter (normal range, 140,000 to 400,000). Gram's stain of an aliquot of blood removed from a culture bottle of the patient's blood after 1.5 hours of incubation (Panel A) and of the patient's cerebrospinal fluid (directly without culture) (Panel B) revealed abundant gram-positive cocci in pairs and chains. A diagnosis of fulminant pneumococcal sepsis was made. Sepsis can be rapidly fatal in patients with asplenia.
Courtesy NEJM
Streptococcus pneumoniae is an encapsulated organism that is removed by immunoglobin-mediated opsonization by phagocytes that reside primarily in the spleen. Asplenia leads to diminished antibody-mediated phagocytosis, increasing the vulnerability of the host to encapsulated pathogens. The patient was admitted to the intensive care unit and was treated with intravenous vancomycin, ceftriaxone, and immune globulin. Despite initial stabilization of the patient's blood pressure, severe cognitive impairment developed, and he was transferred to hospice care.
For more details click on the link: DOI: 10.1056/NEJMicm1806754