Unprotected left main- CAD-CABG or PCI?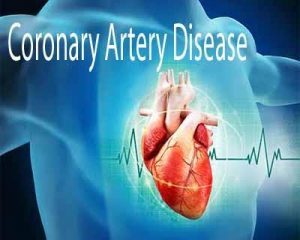 Coronary artery bypass grafting (CABG) is the standard of care for patients with unprotected left main coronary artery disease, but percutaneous coronary intervention (PCI) has been increasingly considered as a reasonable alternative. There are limited data comparing clinical outcomes between CABG surgery and PCI.
Zheng and colleagues studied the long-term clinical outcomes following CABG and PCI in patients with unprotected left main disease (ULMD).
Over a 6-year period, a total of 4,046 consecutive patients with ULMD were treated with either CABG surgery (n = 2,604) or PCI with drug-eluting stents (n=1,442). The primary outcome was 3-year all-cause mortality.
The unadjusted 3-year all cause mortality was 3.8% in the PCI group as compared to 2.5% in the CABG group. For the secondary composite outcome of death, nonfatal myocardial infarction, or nonfatal stroke, no difference was seen (7.5% vs. 9.4%, respectively. However, after multivariate adjustment, PCI was associated with higher all-cause mortality, but still a similar risk of the secondary composite outcome.
When stratified according to SYNTAX (Synergy Between PCI With Taxus and Cardiac Surgery) score, those with low to intermediate SYNTAX scores (less complex disease) had similar clinical outcomes after PCI and CABG.
PCI was associated with significantly increased adverse outcomes in those with high SYNTAX scores, with for all-cause mortality and for the composite outcome.
The investigators concluded that in this single-center observational study, CABG was associated with superior long-term outcomes compared to PCI with drug-eluting stents among patients with ULMD, particularly those with more complex disease. Adequately powered randomized trials are needed to clarify the optimal treatment strategy for this patient subgroup.
Source : Press Release