Unneeded antibiotics for dental procedures pose serious threats, finds Study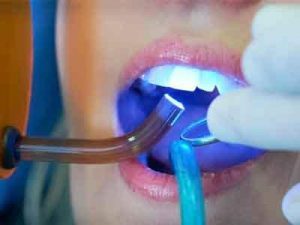 USA: Adding up findings from a previous study published in May 2019 that found that the patients are being unnecessarily prescribed antibiotics before dental procedures, results from follow up of the JAMA study indicate that the patients given unnecessary antibiotics experience serious adverse effects including emergency room visits and allergic reactions. The new findings were presented at the IDWeek 2019.
The JAMA study had found that nearly 81% of antibiotics prescribed before dental procedures are unnecessary.
For the present study, the researchers looked at the consequences of those unnecessary prescriptions. They found that:


3.8% is associated with serious adverse events.


Among the 5,260 adverse events that occurred within 14 days, there were 3,912 were allergic reactions, 1,568 emergency room visits, and 9 cases of Clostridioides difficile infection.


Clindamycin—the second most frequently prescribed antibiotic by dentists, after amoxicillin—was associated with a 34% increased risk of an adverse event.


Katie Suda, a co-author of the study and an associate professor at the University of Illinois at Chicago College of Pharmacy, said that the findings are noteworthy because dentists account for 10% of all antibiotic prescriptions in the country, and are the top speciality prescriber of antibiotics.
"Dentists are a very unique prescriber group," Suda said at an IDWeek press conference in Washington, DC. "Not only are they pressured to prescribe antibiotics from their patients, but also from other clinicians."
Using data from a large national health claims database, Suda and her colleagues looked at all adult visits to a dentist from 2011 to 2015 and identified patients with an antibiotic prescription with a supply of 2 days or less that occurred within 7 days before the dental visit.
They then reviewed guidelines to determine whether the dental procedures are considered appropriate procedures for antibiotic prophylaxis. Procedures for which prophylaxis is recommended involve manipulation of gingival tissue or the periapical region of teeth, such as a tooth extraction.
They also looked to see which patients had an appropriate diagnosis for antibiotic prophylaxis. Under the 2007 AHA guidelines, one dose of antibiotics before dental visits is recommended for patients with cardiac conditions that are associated with a high risk of adverse outcomes from endocarditis. If patients didn't have such cardiac conditions, the prescription was considered inappropriate.
Previous guidelines from the ADA and the American Academy of Orthopaedic Surgeons had also recommended antibiotic prophylaxis before dental procedures for certain patients with prosthetic joints. But that recommendation was removed when the guidelines were revised in 2013.
Source : With inputs from CIDRAP