Unapproved antibiotic FDC formulations on the rise in India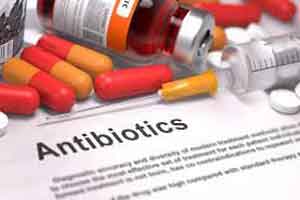 A new study by P. McGettigan at the Queen Mary University of London, UK and associates has found that Unapproved antibiotic FDC formulations were on the rise in India and Indian drug market was flooded with antibiotic combinations that had no regulatory approval.Their Study findings have been published in British Journal of Clinical Pharmacology. The authors describe multinationals' involvement in the sale and production of these 'irrational combinations' and as many as twenty antimicrobial cocktails made by multinational companies had no regulatory approval. Out of all the irrational fixed-dose combinations totalling twenty as many as 18 were being manufactured by Abbott.
The Patients are consuming medicines that are potentially harmful and this scenario is likely to worsen the problem of antibiotic resistance in India according to researchers."With increasing antimicrobial resistance (AMR) rates nationally and globally, use of unapproved antibiotic FDCs will weaken India's AMR strategy and should be banned from sale,'' the authors said
The researchers analysed detailed data on FDCs antibiotic and single drug formulations (SDFs) being marketed in India, their approval status in India, United Kingdom, United States and their national lists of essential medicines (NLEMs). The antibiotics formulations and volumes sold during 2007-2012, branded-products numbers and manufacturers by MNCs using PharmaTrac sales data were evaluated .Seventy-five of the 118 fixed dose combinations (FDCs) – formulations of two or more drugs that are available as a single product – sold in India were not approved.
In addition to this many FDCs – approved and unapproved – had no data available on safety and efficacy.Some drugs mixed together were pharmacologically incompatible and require different dosing schedules. The findings raise several concerns as potentially serious interactions could result from some combinations,
According to authors some combinations raise serious concerns like a combination of azithromycin and levofloxacin, two antibiotics associated with heart arrhythmias in vulnerable individuals.Similarly mixing antibacterial and anti-protozoan agents is commonfor treating diarrheal illnesses. 'This combination might in itself give you diarrhoea, as it may clear out your normal gut flora,' McGettigan warns.
The need of the hour was a strict and focused regulatory action to ensure that antibiotic formulations sold in India are properly evaluated and approved by the drugs regulator.This only will help India to participate effectively in AMR control measures.
For further reference log on to:
P McGettigan
et al
,
Brit. J. Clin. Pharmaco.
, 2018, DOI:
10.1111/bcp.13503