Ultrasound may differentiate between major types of Arthritis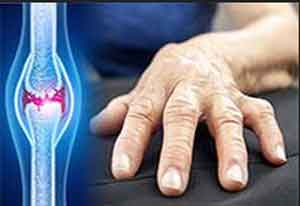 Ultrasound may demonstrate the ability to differentiate between the major types of Arthritis, revealed a study published in the Open Medical Imaging Journal.
Arthritis is one of the most painful medical conditions. Arthritis has over 100 different forms and all the forms differ in their symptoms. Osteoarthritis (OA) or degenerative joint disease is the most common type followed by Rheumatoid Arthritis (RA), Gouty Arthritis (GA), Pseudogout or Calcium Pyrophosphate Deposition Disease (CPPD), Psoriatic Arthritis (PA), Infectious Arthritis (IA), Spondyloarthritis (SA) and other related autoimmune diseases. It can be secondary to many other medical conditions.
In this review, the authors conducted a diagnostic ultrasound-based comparison between the 7 major types of Arthritis namely, OA, RA, GA, CPPD, PA, IA, and SA. According to the authors the Diagnostic US when combined with a precise history and physical examination can help us understand the disease pathogenesis.
The authors conducted a computerized literature search of PubMed from 1990 to present, for publications in English on diagnostic ultrasonography and major types of arthritis. A total of 206 publications were identified. Experimental and clinical studies that focused on the ultrasound features of the major types of Arthritis were accepted. A total of 52 out of the 206 publications, met our search criteria. Among these, 12 studies focused on OA, 7 on RA, 7 on GA, 5 on CPPD, 10 on PA, 4 on IA, and 7 on SA. From all the studies, some distinctive US features are reviewed for each of major arthritis. Some of the features were unique and some overlapped.
Based on their findings, the authors concluded that, ultrasound may demonstrate the ability to differentiate between the major types of Arthritis on a basic level when combined with history and physical examination. This can prove to be beneficial in the early diagnosis of the major types of arthritis, but with few limitations. This review literature shows that Ultrasound can be very helpful in bedside analysis of the major types of arthritis as well as in differentiating between them because this modality besides being non-invasive is also very cheap.
Source : Press Release