Ultrasound in Diagnosis of Low Back Pain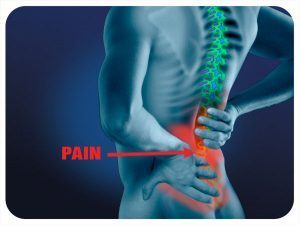 Dr. Pedram Heidari and associates conducted a Review of the Literature for ascertaining Role of Ultrasound in Diagnosis of the Causes of Low Back Pain and presented their findings.
According to researchers, Sacroiliitis is a frequent and early manifestation of the spondyloarthropathies (SpA). Inflammatory back pain (IBP) due to sacroiliitis is the key symptom of axial involvement in SpA and is present in the majority of patients with SpA Diagnosis of sacroiliitis is mainly based on clinical findings and X-ray studies, which lack specificity and are poorly reproducible.MRI can demonstrate early pre-destructive alterations of SIJ, and thus provide an early diagnosis of sacroiliitis The availability of MRI, however, is limited, and the technique is time-consuming and costly
Color Doppler ultrasonography (CDUS), a technology that is widely used for detection of blood flow, has been used for diagnosis of sacroiliitis. Early studies found a high sensitivity (100%) for CDUS to detect vascularity around and/or inside SIJ in patients with active sacroiliitis, but this finding lacks specificity as vascularity was also present in some of the patients with osteoarthritis and in the control subjects. However, in sacroiliitis, the resistive index (RI) of the vasculature was significantly lower than those in osteoarthritis (P < 0.001) and volunteers (P < 0.001.Nevertheless, not all the studies using CDUS showed such a high sensitivity for detection of sacroiliitis.
Klauser et al. could only detect sacroiliitis in 18% of the patients who had MRI confirmed inflammation of SIJ which is likely to be explained by the flow signal criteria that was used to detect SIJ involvement. Most recently, ultrasound had been implemented for detecting sacroiliac joint effusion in spondyloarthropathies (SpA). US showed joint effusion in 38.9% of SIJs of patients with SpA and only in 1.7% SIJ of the controls (P < 0.0001). SIJ effusion assessed by the US had a positive likelihood ratio of 2.67 for the presence of IBP.
This implies that high-resolution US might be useful in the assessment of SIJ involvement in SpA especially when IBP is present. Ultrasonographic detection of SIJ effusion is easy to perform, requires only standard and not sophisticated US equipment, and is an inexpensive tool suggesting that this diagnostic method could represent a relevant tool in clinical practice. Nevertheless, the value of US as a routine diagnostic tool for IBP due to sacroiliitis has to be further confirmed by future studies.
Source : Press Release