Ultrasound best for initial evaluation of gallstone disease: SAGES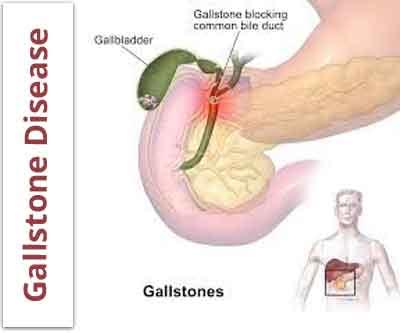 The Society of American Gastrointestinal and Endoscopic Surgeons, SAGES has released a set of medical practices that should be questioned as part of the Choosing Wisely campaign. It has advised using Ultrasound only for initial evaluation of a suspected case of gallstone disease as radiology investigation.
A meta-analysis showed that no single finding of the history and physical examination, lab tests, or ultrasound can reliably rule out acute cholecystitis, but a positive ultrasound can increase likelihood enough to begin antibiotic treatment. A positive point-of-care ultrasound can rule in acute cholecystitis and therefore the initiation of treatment for a confirmatory study should not be delayed. Nine prospective studies involving 1990 patients had substantial heterogeneity among them. None of the individual findings in the history and physical examination (fever, vomiting, jaundice, Murphy's sign, right upper quadrant tenderness/mass/pain/rebound) had a sufficiently low negative likelihood ratio to significantly decrease the probability of acute cholecystitis with its absence. In addition to this, neither total serum bilirubin level nor point-of-care ultrasound findings had sufficient discriminatory power to rule out the disease.
Among the advice relevant to primary care clinicians


Don't discharge patients presenting emergently with acute cholecystitis without first offering laparoscopic cholecystectomy. Surgeons often debate the timing of cholecystectomy in patients with acute cholecystitis. Evidence suggests that cholecystectomy during the index hospitalization is both safe and cost-effective. Interval cholecystectomy may be associated with a higher chance of requiring open surgery or readmission, increasing costs. Finally, acute cholecystitis patients that are discharged without undergoing surgery may have a higher risk of presenting with complications of cholelithiasis, which can be more morbid than the initial presentation.


Avoid routine cholecystectomy for patients with asymptomatic cholelithiasis.10-20% of people in Western countries have gallstones and 50-70% of these are asymptomatic. Incidental discovery of gallstones on imaging performed for unrelated reasons is common, often prompting surgical consultation. Treatment with observation alone is indicated for asymptomatic patients with incidental cholelithiasis unless diagnosed with a related hematologic disease. Cholecystectomy for patients with asymptomatic cholelithiasis is too aggressive. For asymptomatic cholelithiasis patients undergoing an unrelated abdominal operation, such as gastric bypass, concomitant cholecystectomy may be considered.


Avoid other imaging tests apart from ultrasound for the initial evaluation of patients with suspected gallstone disease. The diagnostic workup of acute right upper quadrant pain is informed by risk factors for cholecystitis. When acute cholecystitis is suspected the initial imaging modality of choice is ultrasound based on availability, examination time, lack of ionizing radiation, morphologic evaluation, confirmation of the presence or absence of gallstones, evaluation of bile ducts, and identification or exclusion of alternative diagnoses. When the clinical features, examination, laboratory and ultrasound findings are congruent, no further imaging is required.


Avoid the routine use of ultrasound in evaluating clinically apparent inguinal hernia. The diagnosis of, and subsequent treatment decisions for, palpable abdominal wall hernias are reliably made by patient history and physical examination alone. While the use of ultrasonography has been shown to be of some benefit in the diagnosis of occult hernias, there is no place for its routine use in the setting of a clearly palpable defect, as it only adds unnecessary cost and treatment delay with no useful contribution to definitive surgical care.


Avoid opioid-only modalities for post-operative pain control. Opioid overdose has become one of the leading causes of injury-related death in the United States and can be linked to the rising rates of opioid prescriptions. Many surgical patients report unused opioid prescriptions following surgery and there is a growing call for better standardization of opioid prescribing practices. Surgeons should utilize additional strategies such as locoregional anaesthetic blocks and non-opioid medications (acetaminophen, NSAIDs and gabapentin) for pain management where possible.