Ultrasound based vitrectomy - significant breakthrough in retinal surgery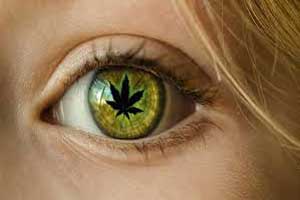 A new study published in the journal Retina has reported that ultrasound-based vitrectomy may represent an important alternative to traditional vitrectomy.
Rizzo and associates attempted to study a prototype of an ultrasound-based vitrector and tried to understand the physical phenomena underlying this new technology.
The researchers tested the ultrasound-based vitrector prototype (UV) (ultrasonically-driven handpiece obtained from a modified version of the Alcon CONSTELLATION Vision System [Alcon]) using automatic experimental setup. Balanced saline solution (BSS) and vitreous (from fresh postmortem enucleated porcine eyes) flow rates were analyzed using three different tips.
Read Also: Eye surgery of the future: Gentle, efficient, out-patient surgery
The researchers found that in general, BSS solution flow rates increased with increasing aspiration levels and decreased when we used % US power. Vitreous flow rates were influenced by aspiration levels, % US power, and ultrasound-related phenomena: cavitation phenomenon and "jet streaming."
Read Also: Sleeping in your contact lenses -You may lose your eyesight
"Such a tool, capable of liquefying and excising the vitreous body using ultrasound, could overcome all the limits of the guillotine-based technique (GV). Knowledge of the physical phenomena underlying ultrasound-based technology is a necessary prerequisite for further development of this new technology", write the authors.
The study concluded that the ultrasound-based vitrector may likely be a significant breakthrough in retinal surgery.
Vitrectomy is a surgical procedure undertaken by a specialist where the vitreous humor gel that fills the eye cavity is removed to provide better access to the retina. This allows for a variety of repairs, including the removal of scar tissue, laser repair of retinal detachments and treatment of macular holes.
For full information log on to 10.1097/IAE.0000000000002354
Source : With inputs from the journal Retina