Adding Ultrasound to Mammography does not improve breast cancer detection: JAMA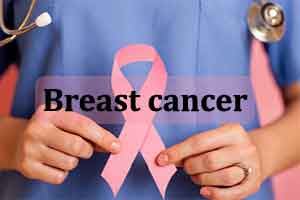 Adding ultrasonography to mammography in screening for breast cancer carries risks for overdiagnosis that outweigh its benefits and is not beneficial in real terms.
Whole-breast ultrasonography has been advocated to supplement screening mammography to improve outcomes in women with dense breasts. However, a new study in the JAMA Internal Medicine has found that adding whole-breast ultrasound to mammography does not improve breast cancer screening effectiveness.
According to the study, supplementing screening mammography with whole-breast ultrasound increased the risk for false-positive biopsies in women at low, intermediate, and high breast cancer risk suggests that its benefits may not outweigh the harms.
Janie M. Lee, Department of Radiology, University of Washington, Seattle, and colleagues conducted the study to determine the performance of screening mammography plus screening ultrasonography compared with screening mammography alone in community practice.
Researchers compared outcomes in some 3400 women who underwent screening mammography plus same-day ultrasonography against outcomes in roughly 15,000 propensity-score-matched women who had mammography alone. The women represented the entire range of breast cancer risk (75% of the dual-screened women had elevated breast density).
Screening mammography with vs without ultrasonography examinations was performed more often in women with dense breasts (74.3% vs 35.9% in the overall sample), in women who were younger than 50 years (49.7% vs 31.7% ), and in women with a family history of breast cancer (42.9% vs 15.0%).
Key findings of the study include:


While 21.4% (n = 1154 of 5392) of screening ultrasonography examinations were performed in women with high or very high (≥2.50%) Breast Cancer Surveillance Consortium 5-year risk scores, 53.6% (n = 2889 of 5392) had low or average (<1.67%) risk.


Comparing mammography plus ultrasonography with mammography alone, the cancer detection rate was similar at 5.4 vs 5.5 per 1000 screens, as were interval cancer rates at 1.5 vs 1.9 per 1000 screens.


The false-positive biopsy rates were significantly higher at 52.0 vs 22.2 per 1000 screens, as was short-interval follow-up at 3.9% vs 1.1%.


The positive predictive value of biopsy recommendation was significantly lower at 9.5% vs 21.4%.


"In a relatively young population of women at low, intermediate, and high breast cancer risk, these results suggest that the benefits of supplemental ultrasonography screening may not outweigh associated harms," write the authors.
"Additional efforts are needed to more accurately identify women who will benefit from supplemental screening," concluded the authors, noting that many states have mandated insurance coverage of supplemental ultrasonography.
For detailed study log on to
10.1001/jamainternmed.2018.8372
Source : With inputs from JAMA Internal Medicine