Type-2 Myocardial Infarction- Revisited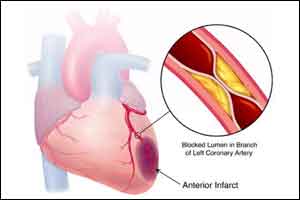 Myocardial infarction (MI) is an acute ischemic event associated with myocardial injury and associated with increased mortality.
17 years ago, the Universal definition of MI has contributed to the standardization of treatments of MI across the world. It was recognized that MI can happen apart from secondary to plaque rupture or fissure, and other pathology may lead to ischemic myocardial injury, including oxygen supply-demand mismatch (e.g., due to anemia or tachyarrhythmia.
Since 2007, such MI is called type 2 myocardial infarction (T2MI).The third universal definition published in 2012 highlighted that patients without CAD may also have cardiomyocyte injury from the supply-demand mismatch, and suggested that these events should also be labeled T2MI defined as T2MI2012 reclassified. The new definition of type 2 myocardial infarction has many implications:


By applying the more liberal 2012 universal definition of T2MI more than doubled the incidence of T2MI compared with the interpretation of the 2007 universal definition requiring the presence of CAD. This occurred by reclassifying patients from myocardial injury due to primarily non-CAD causes, including tachyarrhythmias to T2MI.


In the emergency setting of patients presenting with chest pain, the vast majority of MI patients was still found to have T1MI, independent of the definition used for T2MI(86% vs. 70% using the 2007 or the 2012 definition, respectively).


The reclassified patients (T2MI2012reclassified) differed in several characteristics from patients with T1MI or T2MI2007, including a lower prevalence of pre-existing cardiovascular diseases and cardiovascular risk factors.


The In-hospital management of reclassified patients with T2MI2012reclassified focused on the correction of the trigger of supply-demand mismatch, such as hypotension, hypertension, tachycardia, or anemia, and only included coronary revascularization in<1%


This supports the concept that the optimal treatment for T2MI will depend on the underlying cause of the supply-demand mismatch and is fundamentally different from T1MI.


The extent of cardiomyocyte injury as quantified by plasma concentrations of hs-cTnT was substantially lower in reclassified patients with T2MI 2012 reclassified compared with patients with T2MI 2007.


The cardiovascular mortality at 90 days as a proxy for event-related mortality was very low (0%) among T2MI 2012 reclassified patients.