Poor blood sugar control may increase fracture risk in younger diabetic women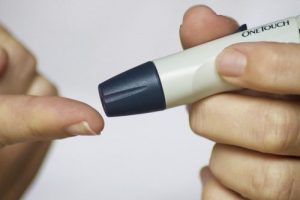 Brazil: Poor blood sugar control may increase fracture risk in younger women with type 2 diabetes as revealed by bone histomorphometry (BH) -- is the bottom line of a recent study published in the Journal of Clinical Endocrinology and Metabolism journal.
The study found that in premenopausal women with type 2 diabetes mellitus (T2DM) glycemic control is associated with bone remodelling as suggested by bone histomorphometry, and may increase fracture risk.
Type 2 diabetes in addition to increasing chronic complications affecting the kidneys, retina and nerves is known to increase fracture risk. No study has evaluated the correlation of bone histomorphometry (BH) parameters with blood sugar control and the presence of chronic complications (CCs) in premenopausal women with T2DM. Vicente F C Andrade, Department of Internal Medicine, Federal University of Parana, Curitiba, Brazil, and colleagues evaluated bone histomorphometry and correlate them with the degree of glycemic control and presence of CCs.
Osteoporosis has been recently identified as a chronic complication in those with T2DM, the authors point out.
This could lead to a greater risk of fractures, they add. However, the team suggests that bone quality rather than a bone mineral density (BMD) deficit could be at the root of this problem.
The study involved 26 women with T2DM and mean age 41.6 years. Ten had HbA1c below 7% and were deemed to have good glycemic control, while the remaining 16 with higher HbA1c were considered to have poor control.
Nine patients had chronic complications; seven had early diabetic retinopathy, three had incipient diabetic nephropathy and one had both retinopathy and nephropathy.
All patients underwent bone biopsies. As a control group for histomorphometric parameters, bone biopsies were also obtained postmortem from 15 premenopausal, previously healthy women.
Key findings of the study include:



Compared with controls, bone volume was significantly increased in diabetic women, but osteoide thickness was significantly lower. This suggests a more robust bone microstructure.



Comparison of groups with and without chronic complications showed that osteoide thickness was reduced in those with poor control compared with those with good control, and bone volume was similar to that in the control group.


There was also a significant negative correlation between HbA1c and osteoide thickness and osteoide surface.


The findings, the researchers add, "are also consistent with studies demonstrating that patients with diabetes have increased BMD values compared with the normal population."
"These bone changes contribute to reduced bone quality and may justify an increased risk of fractures in patients with T2DM," they concluded.
More Information: "Bone Histomorphometry in Young Patients with Type 2 Diabetes is Affected by Disease Control and Chronic Complications" published in the Journal of Clinical Endocrinology and Metabolism journal.
DOI: https://doi.org/10.1210/clinem/dgz070
Journal Information: Journal of Clinical Endocrinology and Metabolism
Source : Journal of Clinical Endocrinology and Metabolism