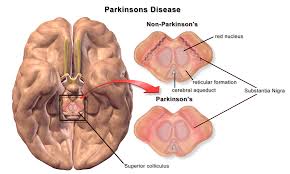 According to a new study by Norwegian researchers, taking the type 2 diabetes drug glitazones, could help prevent the development of Parkinson's disease and could lower chances of its development by 35 percent.The findings of the study were published in the Movement Disorders journal.
TZDs are a group of oral anti-diabetic drugs designed to treat patients with type 2 diabetes. They help to lower insulin resistance, improve blood glucose control and also lower blood pressure.
Brage Brakeda et al. conducted the study  to examine if the use of glitazone drugs is associated with a lower incidence of  Parkinson Disease among diabetic patients.They compared the incidence of PD between individuals with diabetes who used glitazones, with or without metformin, and individuals using only metformin in the Norwegian Prescription Database. This database contained all prescription drugs dispensed for the entire Norwegian population.The system stored information from across a decade and on more than 100 million prescriptions.The researchers identified 94,349 metformin users and 8396 glitazone users during a 10-year period and compared the incidence of PD in the 2 groups using Cox regression survival analysis, with glitazone exposure as a time-dependent covariate.
It was found that Glitazone use was associated with a significantly lower incidence of Parkinson Disease  compared with metformin-only use (hazard ratio, 0.72; 95% confidence interval, 0.55-0.94; P = 0.01).
It was therefore concluded that the use of glitazones is associated with a decreased risk of incident Parkinson Disease in populations with diabetes. and further studies were required  to confirm and understand the role of glitazones in neurodegeneration.
The way the study has been run leaves a certain amount of doubt whether the lower risk was entirely down to TZD use. At the moment there is no cure for the condition therefore the results are significant enough to warrant further research.
For more details click on the link: