Sotagliflozin improves blood sugar,reduces weight and Systolic BP in Type 1 diabetes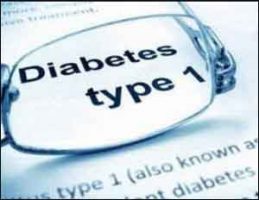 Spain: The use of sotagliflozin as add on therapy to insulin improves blood sugar control and reduces weight and systolic blood pressure (SBP) in obese/overweight patients with type 1 diabetes, according to a recent study. Also, the majority of body weight loss achieved through the drug was due to loss of fat mass as determined by body composition analysis using dual-energy x-ray absorptiometry (DEXA).
Diabetes is a chronic and complex disease, which requires a multi-targeted approach tailored to a single patient. Sotagliflozin is a dual sodium–glucose co-transporter-2 and 1 (SGLT2/1) inhibitor for the treatment of both type 1 (T1D) and type2 diabetes (T2D).SGLT inhibitors, a new class of oral hypoglycemic agents, have proved to be extremely effective and reliable in reducing hyperglycemia.
Results of the study were presented at the 55th Annual Meeting of the European Association for the Study of Diabetes (EASD) held from September 16 – 20.
Thomas Danne, the Hannover Medical School, Germany, and colleagues performed a post hoc analysis of the main efficacy (24 weeks) and safety (52 weeks) data from pooled inTandem1 and 2 studies in patients with baseline BMI ≥27 kg/m². This is the threshold at which pharmacotherapy is recommended in overweight patients with comorbidities such as diabetes. They also evaluated changes in total body fat mass and lean body mass as measured by DEXA.
Baseline characteristics were comparable among groups.
In two 52-week phase III studies, 1575 adults with type 1 diabetes were randomized 1:1:1 to placebo + insulin, sotagliflozin 200 mg + insulin, or sotagliflozin 400 mg + insulin after 6 weeks of insulin therapy optimization. The percentage change from baseline in body weight was assessed at weeks 24 and 52 in pooled data from both studies. A DEXA substudy was also performed within each study.
Patients (n = 243) selected for DEXA evaluation had to satisfy additional eligibility criteria: age 30 to 80 years and not receiving medications that could affect bone density for ≥3 years.
Data from the substudies were prespecified to be pooled for quantitative assessment of body composition (total body fat and lean mass) at baseline and weeks 24 and 52.
In the pooled cohort, approximately 50% of patients were male. Mean age was approximately 44 years; body weight, 84 kg; and BMI, approximately 29 kg/m2 at baseline.
Also Read: Sotagliflozin ok as add on treatment for type 1 diabetes with diabetic ketoacidosis risk
Key findings include:



The total daily insulin dose was 0.78 ± 0.36 IU per kilogram of body weight in patients who received sotagliflozin vs 0.81 ± 0.37 IU/kg in those who received a placebo.




Sotagliflozin 200 and 400 mg + insulin resulted in greater HbA1c and bodyweight reduction than insulin alone (placebo).




Sotagliflozin increased time in range by continuous glucose monitoring of 70 to 180 mg/dL (3.9-10 mmol/L).



Reduction in systolic blood pressure reduction was greater than placebo with sotagliflozin 400 mg.


The safety profile was consistent with data published on the entire population.


Numerically fewer events of severe hypoglycemia and of documented hypoglycemia ≤55 mg/dL (3.1 mmol/L) occurred with sotagliflozin than with placebo.


A higher incidence of diabetic ketoacidosis was observed with sotagliflozin vs placebo.


Overall, a trend toward improved efficacy and safety was observed with baseline BMI ≥27 kg/m² vs the overall study population.


Relative to placebo, sotagliflozin reduced body weight significantly, by 2.6% (200 mg) and 3.6% (400 m) at week 24. This reduction was sustained with sotagliflozin through week 52 with significant placebo-adjusted reductions of 3.2% (200 mg) and 4.2% (400 mg).


Total body fat mass was reduced significantly with sotagliflozin 200 mg and 400 mg vs placebo at weeks 24 and 52, with a smaller reduction observed in total body lean mass.


Change in fat mass accounted for 73% to 86% of the change in DEXA body mass with sotagliflozin.


Also Read: New oral antidiabetic for patients with type 1 diabetes has promising results :NEJM
"Sotagliflozin improved glycemic control while reducing weight and systolic blood pressure, with an acceptable safety profile. Also, it led to significant and sustained reductions in body weight over 52 weeks in overweight/obese adults with type 1 diabetes," concluded Dr. Danne.
Consistent with weight loss with other modalities, body composition analysis with DEXA determined that the majority of body weight loss with sotagliflozin was due to loss of fat mass.
Source : Annual Meeting of the European Association for the Study of Diabetes