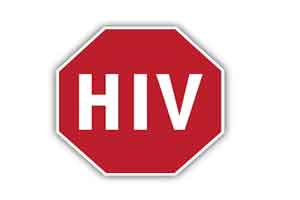 U.S. Food and Drug Administration Approves Expanded Indication for Truvada® (Emtricitabine and Tenofovir Disoproxil Fumarate) for reducing the risk of acquiring HIV-1 in Adolescents weighing ≥35kg, announced Gilead Sciences.
Truvada contains a combination of two HIV-1 nucleoside analogue reverse transcriptase inhibitors. It was initially approved for pre-exposure prophylaxis in adults in 2012. Eligible patients must have a negative HIV test right before starting Truvada for PrEP.
If symptoms consistent with acute viral infection are present and recent exposure (<1 month) are suspected, PrEP should be delayed for ≥1 month and HIV-1 status should be reconfirmed.
The addition of the adolescent indication is based on a study in Human Immuno Virus-negative individuals 15 to 17 years of age. The use of Truvada for PrEP in the adolescent population was based on a single-arm, open-label clinical study (ATN113) involving 67 Human Immuno Virus-1 negative young men who have sex with men (YMSM). Study patients received Truvada orally once daily for PrEP. The safety and efficacy profiles in at-risk adolescents were supported by well-controlled studies of Truvada for PrEP in adult patients. Data from other safety and pharmacokinetic studies of Emtriva (emtricitabine) and Viread(tenofovir disoproxil fumarate) in Human Immuno Virus-1 infected adults and children also supported Truvada for PrEP in at-risk adolescents.
The safety of the drug in adolescents was comparable to the safety profile of the PrEP option in adults. Additionally, when those uninfected with HIV-1 used TDF/FTC, their bone mineral density increased by the 48th week, with a 2.58% increase observed for lumbar spine and 0.72% for total body.
Headache, abdominal pain, and weight loss were the most common side effects reported.
Although most patients improved when taking PrEP, one patient decreased their total body bone mineral density by more than 4% by week 24. Three other patients had decreased bone mineral density z-scores at week 24 or 48. Although these negative effects were observed, the researchers note that low rates of adherence may contribute to these data by the 48th week.
Truvada for PrEP is not intended to replace other prevention tools such as condoms, but when taken as directed and used in combination with other prevention strategies, Truvada for PrEP has demonstrated the potential to help reduce new HIV infections. Truvada should not be used in individuals with unknown or positive HIV status, as Truvada alone does not constitute a complete regimen for the treatment of HIV-1
"By expanding the number of at-risk individuals who can consider Truvada as a prevention option, we have taken another important step toward helping to reduce HIV transmission rates and improve public health in the United States," said Andrew Cheng, Chief Medical Officer, Gilead Sciences.
HIV-negative status should be confirmed every three months during treatment. Truvada does not prevent other sexually transmitted infections or cure HIV infection or AIDS.