Triple vs dual therapy in COPD: the IMPACT trial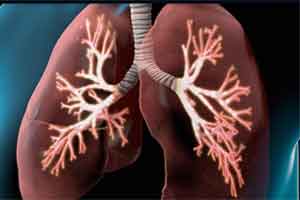 The evidence is weak for benefit in COPD of triple therapy comprising long-acting muscarinic antagonist (LAMA), long-acting β2-agonist (LABA), and ICS.Delivering combination therapy for chronic obstructive pulmonary disease (COPD) via a single inhaler has clinical benefits, but observers remain unconvinced.
The researchers conducted a phase 3, randomized, double-blind, parallel-group, 52-week, a multinational trial involving 10,355 participants with COPD who were randomly assigned to triple therapy vs ICS-LABA vs LAMA-LABA.
In the IMPACT trial, more than 10,000 patients were randomized to a year on one of the following regimens (all were delivered once daily through an inhaler):


"Triple therapy" with a glucocorticoid plus a long-acting muscarinic antagonist (LAMA) plus a long-acting beta-agonist (LABA)


A glucocorticoid plus a LABA


A LAMA plus a LABA


The researchers found that rate of moderate or severe COPD exacerbations on triple therapy was 0.91 per year, versus 1.07 among those on glucocorticoid-LABA, and 1.21 on LAMA-LABA.exacerbations/year with triple therapy: 0.91.With ICS-LABA: 1.07 (rate ratio [RR] vs triple therapy, 0.85; 95% CI, 0.80-0.90; P<.001).With LAMA-LABA: 1.21 (RR vs triple therapy, 0.75; 0.70-0.81; P<.001).
Triple therapy led to modest reductions in hospitalizations, acute exacerbation of COPD (AECOPD) vs dual therapy in this trial.More pneumonia occurred with regimens containing inhaled corticosteroid (ICS).
The editorialists Samy Suissa, Ph.D., and Jeffrey M. Drazen in their editorial in NEJM point to various design flaws that may have artificially inflated the effectiveness of triple therapy. They recommend it only when patients have substantial symptoms and frequent exacerbations of LAMA-LABA regimens.