Triple Therapy Cocktail Offers New Hope For Hard to Treat Breast Cancer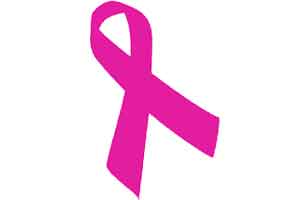 Triple negative breast cancer can be more aggressive and difficult to treat, but now, a team of researchers may have found a new treatment option for it.
In a new study using mice and lab-grown human cells, the team led by Johns Hopkins Kimmel Cancer Center researchers show how a triple-drug cocktail can shrink triple-negative breast cancers by killing off cancer cells and halting new tumor growth.
The combination treatment is composed of the chemotherapy drug doxorubicin; all-trans retinoic acid, or ATRA, which can cause a tumor to lose its self-renewing cells; and entinostat, which makes cancer cells more sensitive to retinoic acid treatment.
Led by Saraswati Sukumar, the scientific team reports that EAD therapy, named for each of its component drugs, "significantly" reduced the size of triple-negative breast cancer tumors in mice and the number of lab-grown spheres of metastatic breast cancer cells harvested from patients and grown in the laboratory.
Specifically, Sukumar and her colleagues tested several pairings of drugs before determining that the EAD combination was the most potent against triple-negative tumors. For instance, doxorubicin alone was able to reduce the formation of tumor spheres grown in the laboratory by 32 percent, while entinostat alone or ATRA alone could reduce them only by 18 percent. However, the combination EAD therapy reduced the formation of spheres by 90 percent.
Triple-negative breast cancers are so named because they are negative for, or lack, estrogen and progesterone receptors and the HER2 protein, all of which are implicated in other types of breast cancer. Without hormonal or HER2 receptors to target, patients with aggressive triple-negative breast cancers are not likely to respond to drugs that target those molecules, said Sukumar.
Combinations of chemotherapy drugs are the current standard treatments, but about one-quarter of patients with triple-negative breast cancers will not respond to them. Thus, she noted, finding combinations that work better than those in common use is an ongoing endeavor.
The study is published in Cancer Research.
Source : ANI