Trial confirms long-term cardiovascular safety of Obesity drug, Lorcaserin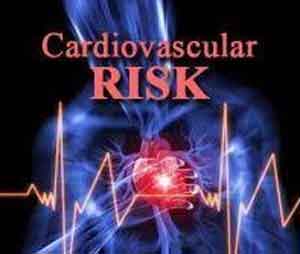 The topline results of the post-marketing cardiovascular outcomes trial of BELVIQ (lorcaserin hydrochloride) interprets that the treatment was not found to increase the incidence of major adverse cardiovascular events (MACE) in overweight or individuals with obesity, announced Eisai Inc. The randomized and placebo-controlled CAMELLIA-TIMI61 trial was a five-year cardiovascular outcome study involving 12,000 patients.
Lorcaserin is a serotonin 2C receptor agonist which is currently approved as an adjunct to diet and exercise for chronic weight management in adults with a BMI of ≥30kg/m2 or ≥27kg/m2 in the presence of at least 1 weight-related comorbidity (eg, hypertension, dyslipidemia, type 2 diabetes mellitus.
"Obesity is a major problem globally and associated with increased risk for heart disease and other serious health conditions such as hypertension, type 2 diabetes and obstructive sleep apnea," said Lynn Kramer, M.D., Chief Clinical Officer and Chief Medical Officer, Neurology Business Group, Eisai. "The results for BELVIQ from this robust global study provide important information to health care providers and patients, particularly those with cardiovascular and obesity-related complications."
During the CAMELLIA-TIMI 61 trial, participants were randomized to either lorcaserin HCl 10mg twice daily or placebo. The primary outcome chosen was long-term cardiovascular (CV) safety and the incidence of MACE.
The findings of CAMELLIA-TIMI 61 trial showed that long-term treatment with BELVIQ does not increase the incidence of MACE, defined as cardiovascular death or non-fatal myocardial infarction or non-fatal stroke, in overweight and obese patients at high risk for CV events
The trial also aimed at finding out the effects of BELVIQ on multiple cardiovascular risk factors. The results showed that treatment with BELVIQ resulted in significant improvements in a number of predefined secondary endpoints, including blood pressure, lipids, blood sugar and renal function, as well as a reduction in conversion to T2DM in patients without diabetes at baseline.
BELVIQ was also found effective in improving long-term weight loss, compared to placebo, including in subpopulations of patients with T2DM and obstructive sleep apnea.
The most commonly observed adverse events in CAMELLIA-TIMI61 was dizziness, urinary tract infection, and fatigue.
Source : press release