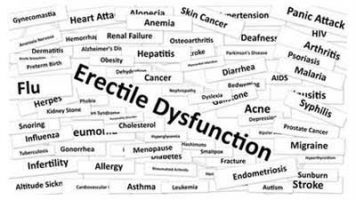 Treatment of obstructive sleep apnea (OSA) with continuous positive airway pressure (CPAP) improves erectile dysfunction (ED).
Obstructive sleep apnea (OSA) is among the least studied risk factors for erectile dysfunction (ED) although it is a common condition that affects 2-4% of the general population, causing an increase in sympathetic activity, changes in systemic blood pressure, and is associated with cardiovascular disease.
Pascual M and co-researchers conducted a randomized controlled trial to determine ED prevalence in newly-diagnosed OSA patients, describe their main characteristics and assess continuous positive airway pressure (CPAP) effects on ED. They also evaluated the effects of 3-month CPAP treatment on sexual function and satisfaction, as well as psychological, hormonal, and biochemical profiles.
In the study male patients newly diagnosed with moderate/severe OSA (apnea-hypopnea index >20 events·h-1), aged 18-70 years, attending the sleep unit of a Spanish hospital during 2013-2016 were included. n the study a  total of 150 patients were recruited (75 randomized ED patients). Erectile dysfunction,ED was defined as scores <25 on International Index Erectile Function 15 test. Wilcoxon's matched-pairs signed-ranks and rank-sum tests were used.
The researchers found that-
51% of patients had ED; they were older, had greater waist-to-hip ratios, were more frequently undergoing pharmacological treatment and had higher glucose levels than those without ED.
After CPAP treatment, researchers found significant increases in erectile function (mean change, +4.6; P=.002), overall satisfaction (+1; P=.035), and sexual satisfaction (+2.1; P=.003).
CPAP treatment did not affect psychological, hormonal, or biochemical profiles.
The limitations of the trial were that it was single-center and unblinded and did not attain its patient recruitment goal, limiting its statistical power. Nevertheless, the researchers emphasize the importance of OSA screening in patients undergoing consultations for ED, and vice versa, given the high prevalence of ED among OSA patients.
For further reference log on to :
DOI: 10.1371/journal.pone.0201930