Treatment of anal fistula: Updated 2018 ACPGBI Guideline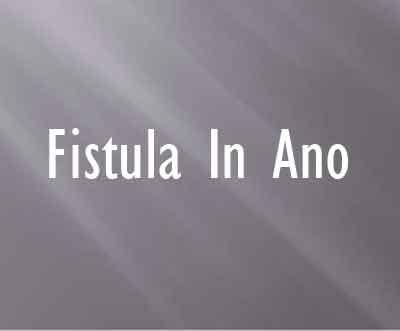 Anal fistula remains a perplexing condition for the colorectal surgeon. The first ACPGBI Position Statement on this condition was published in 2007. The second Position Statement which appeared in the journal Colorectal Disease addresses the information that has become available since the first version and updates guidelines on the management of anal fistula.
Key Recommendations:


Fistulography has been superseded by other imaging modalities in the assessment of cryptogenic anorectal sepsis.


Thin‐slice spiral CT may be helpful when MRI is either not available or is contraindicated.


Anal endosonography (ultrasound) may be the first line of investigation for patients with an anal fistula that is suspected to be complex. Patients with recurrent fistula may benefit from anal endosonography, but MRI will also be required.


MRI should be considered in any primary fistula deemed after clinical or endosonographic assessment to be complex. It should also be considered in patients with a recurrent anal fistula.


As a general rule, fistulotomy results in a reliable cure with good patient satisfaction, where 2 cm of proximal muscle remains intact and in the presence of a 'normal' bowel habit, without urgency and in the absence of irritable bowel symptoms.


Immediate fistulotomy should be undertaken only by experienced surgeons in patients in whom the internal opening is obvious without probing, and the fistula is 'simple'.


A more conservative practice of simple abscess drainage in the majority of circumstances is safest.


Careful consideration should be undertaken before performing fistulotomy in Crohn's disease, even for a 'low' fistula. (GP)


The wound edges of the laid-open fistula track should be marsupialized to aid healing and reduce wound discharge.


A tight seton can be used to treat selected 'high' and complex anal fistulas where other techniques are either not suitable or have failed. The patient should be counseled carefully as to the risk of permanent incontinence.


Transanal advancement flap can be used to treat an anal fistula where simple fistulotomy is thought likely to result in unacceptable impairment of continence.


The cutaneous advancement flap procedure is an alternative to rectal advancement flap repair of a high fistula.


With variable and mostly low rates of healing, fibrin glue is not recommended for routine use in anal fistulas but may be considered where other surgical options are not feasible.


Accepting that rates of healing are variable, an anal fistula plug is an option for treating transsphincteric fistulas, especially where surgical options are considered to have a significant risk of jeopardizing continence. The additional cost of the plug should be taken into account when considering this surgical treatment.


The LIFT procedure is an option for treatment of a trans-sphincteric fistula, with or without insertion of a bioprosthetic graft in the inter-sphincteric space.


It is too early to recommend the routine use of other novel treatments for anal fistula.


Read Also:Fistula In Ano – Standard Treatment Guidelines
Anal fistula continues to perplex surgeons, and in the 10 years since the first version of this Position Statement was published, a number of new treatments have been developed. Although many of these treatments show promise, it is too early to state whether they are superior to well‐tried surgical treatments for anal fistula, which should continue to be the 'gold‐standard' against which newer treatments are compared.
However, randomized trials are becoming more common and are to be welcomed. As well as focusing on surgical end‐points (healing, alteration in anal control, etc.) future trials should also include data on patient‐reported outcome measures.
Source : With inputs from the journal Colorectal Disease