................................ Advertisement ................................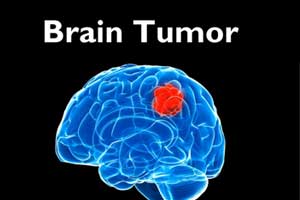 The Congress of Neurological Surgeons (CNS) has updated its evidence-based guidelines for the treatment of adults with metastatic brain tumours, first published in 2010. Executive summaries of the Congress of Neurological Surgeons Systematic Review and Evidence-Based Guidelines on the Treatment of Adults with Metastatic Brain Tumors were published today in Neurosurgery.
Metastatic brain tumours from systemic cancers are the most common cause of malignant central nervous system (CNS) tumours in adults. The estimated prevalence of new brain metastases in the United States is between 7 and 14 persons per 100,000 based on population studies. On the basis of an official census of nearly 310 million people in the United States, the expected incidence of newly diagnosed patients with brain metastases is estimated to be between 21,651 and 43,301 per year. Metastases from lung, breast, and melanoma primary tumours make up the bulk of the lesions identified. From an optimistic standpoint, this increase in incidence compared to older statistics is likely due to a combination of improved imaging, an increase in the prevalence of cancers prone to metastasize to the brain, and improved survival of patients with cancer.
Recognizing the important health impact of metastatic brain tumors, the lack of consensus among various treatment options, and a desire to evaluate the latest published literature, a multidisciplinary task force composed of neurosurgeons, radiation oncologists, and neuro-oncologists systematically reviewed and analyzed the literature. "The objectives of these guidelines are to establish the best evidence-based management of metastatic brain tumors in terms of whole brain radiation therapy, surgery, stereotactic radiosurgery, chemotherapy, prophylactic anticonvulsants, steroids, and instances of multiple brain metastases," writes guideline task force chair Jeffrey J. Olson, MD, of Emory University School of Medicine and colleagues. The task force also evaluated information on promising emerging therapies to determine the possible application of these findings. According to Dr. Olson, "Readers of these guidelines will learn of advances in molecular and targeted therapies now being applied to patients with metastatic brain tumors. While the efficacy of these treatments alone remains limited, their emergence into standard publications serves as notice to managing clinicians that they need to take advantage of the opportunities brought up in ClinicalTrials.gov, local cancer centers, and in research."
................................ Advertisement ................................
These clinical practice guidelines include 24 clinical questions pertaining to the treatment of patients with brain metastases and provide 43 recommendations. "Radiation therapy has always been an important component of the therapy of brain metastases," states Dr. Olson. "This set of guidelines more clearly defines when clinicians should use whole brain radiation, stereotactic radiosurgery, or a combination of these techniques." These guidelines build on the work of the previous guidelines published in 2010.
Dr. Olson continues, "This set of guidelines confirms the validity of the recommendations on the medical management of patients with brain metastases with corticosteroids and anticonvulsants first set forth in 2010."
................................ Advertisement ................................
These guidelines were developed by the CNS with support from the Section on Tumors, and the CNS and the American Association of Neurological Surgeons have affirmed their educational benefit.
................................ Advertisement ................................
Full text of the guidelines can be found on the CNS website.
Author Details
Dr Kamal Kant Kohli-MBBS, DTCD- a chest specialist with more than 30 years of practice and a flair for writing clinical articles, Dr Kamal Kant Kohli joined Medical Dialogues as an Editor-in-Chief for the Speciality Medical Dialogues section. Besides writing articles, as an editor, he proofreads and verifies all the medical content published on Medical Dialogues including those coming from journals, studies,medical conferences,guidelines etc.
Before Joining Medical Dialogues, he has served at important positions in the medical industry in India including as the Hony. Secretary of the Delhi Medical Association as well as the chairman of Anti-Quackery Committee in Delhi and worked with other Medical Councils in India. Email: editorial@medicaldialogues.in. Contact no. 011-43720751
To know about our editorial team click here
................................ Advertisement ................................