Treating Patients With 100% Blocked Arteries - CTO- Dr Anand Gnanaraj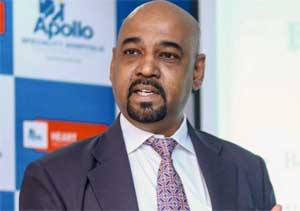 It a well established fact that 15% to 20% patients undergoing Coronary Angiogram will have a 100% blocked blood vessel (Called a CTO - Chronic Total Occlusion) supplying the heart. This CTO this becomes an important reason for referring a patients for Coronary Artery Bypass Grafting (CABG). At the India Live 2018 conference we are presenting 2 cases where 100% blocked arteries were treated using novel techniques.
We at The CTO Centre of Excellence strive daily to achieve the best outcomes in CTO interventions. CTO (Chronic Total Occlusion) Intervention means, Angioplasty for 100% blocked arteries in the heart. In the complex, challenging world of Coronary Artery Disease, it's our constant endeavour to do the best for the patient in the safest possible way. As India's first centre dedicated to the field of Chronic Total Occlusions (CTO), we are happy to pioneer this program. The CTO Centre of Excellence will benefit a large number of patients.
These treatments require the best and latest equipments, in the form of Cardiac Catheterisation suites, CT Coronary Angiography, Cardiac MRI and the latest coronary guide wires, micro-catheters, balloons and of course, IVUS (Intra Vascular Ultra Sound), OCT (Optical Coherence Tomography) and Rotablation. "Adding IVUS to the available tools to perform these procedures increases the success rates of CTO procedures. As of today, very few centres in the country routinely use IVUS to assist in CTO procedures. This unique combination become a powerful and safe technique to perform these complex procedures" said Dr. Vijayakumar Subban, Senior Consultant Interventional Cardiologist and Founder of the CTO Centre of Excellence.
"We are also committed to educating numerous young interventional cardiologists and physicians in this complex field. We strive to spread the knowledge and skills across the country so that more and more people can be benefitted. Though it is time consuming learning process, we believe that in the long run, there will be a significant impact in patient's quality of life" said Dr. K.A. Abraham, Director of Medical Services, Apollo Speciality Hospitals, Vanagaram.
"We routinely perform Antegrade CTO angioplasties and Retrograde CTO angioplasties with excellent success rates. We perform CTO procedures in patients with multiple CTOs and in patients who were too sick to be taken up for Bypass Surgery. The sheer advantage of being minimally invasive and the ability to achieve the same results motivates us" said Dr. Anand Gnanaraj, Senior Consultant Interventional Cardiologist at Apollo Speciality Hospitals, Vanagaram, Chennai and Founder of the CTO Centre of Excellence.
A large number of our patients are the ones who have educated themselves and understood the benefits of the newer methods of CTO angioplasties. Understanding the CTO combined with their desire to avoid bypass surgery brings them to our centre. They also understand that CTO angioplasty is as good as surgery, or even better, with minimal discomforts and lesser risks.
This combined with a familiar and warm environment at our centre, rarely found in a larger healthcare establishment and hospitals, makes this a great opportunity for patients seeking the best treatment for their CTOs.
Dr. Anand Gnanaraj is a well recognised Interventional Cardiologist active in the field of Chronic Total Occlusions. For more than a decade He has performed various types of complex procedures in CTOs and has excellent results. He has published numerous national and international papers in this field and is a mentor for many young interventional cardiologists in the country. Currently, he is a Senior Consultant Interventional Cardiologist at the prestigious Apollo Hospitals Vanagaram Chennai, India.
Dr. Vijayakumar Subban is a leading authority in the field of vascular imaging and Interventional Cardiology. He is sought after by various institutions for his expertise and skill in performing and interpreting complex coronary and other vascular imaging modalities. He has been involved in many research projects at a national and international level and has numerous publications to his credit. Currently he is a Senior Consultant Interventional Cardiologist at the renowned Institute of Cardiovascular Diseases, Madras Medical Mission, Chennai, India.
Both Dr. Gnanaraj and Dr. Subban together bring a rare combination to the table performing one of the most difficult procedure using the best technologies, skills and experience.