Treat gum diseases for managing diabetes better: Lancet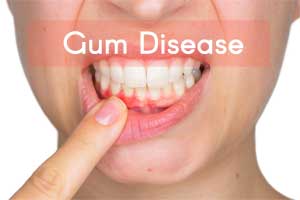 Treating periodontitis (gum disease) could help in the management of blood glucose levels in the people with type 2 diabetes (T2D) and also reduce the risk of diabetes-related complications, finds a new study published in the journal The Lancet Diabetes and Endocrinology.
Intensive treatment for gum disease improved blood glucose control in diabetic people and was linked to improvements in the function of blood vessel and kidney.
The study is the first to link intensive gum disease treatment to improvements in kidney and blood vessel function and chronic inflammation.
Also Read: More evidence of link between severe gum disease and cancer risk
Francesco D'Aiuto, professor, UCL Eastman Dental Institute, University College London, London, UK, and colleagues conducted the study to assess the effects of periodontal treatment on glycaemic control in people with T2D.
Key Findings:


At baseline, mean HbA 1c was 8·1% (SD 1·7) in both groups.


After 12 months, unadjusted mean HbA 1c was 8·3% in the control periodontal treatment (CPT) group and 7·8% in the intensive periodontal treatment (IPT) group; with adjustment for baseline HbA 1c, age, sex, ethnicity, smoking status, duration of diabetes, and BMI, HbA 1c was 0·6% lower in the IPT group than in the CPT group.


At least one adverse event was reported in 30 (23%) of 133 patients in the IPT group and 23 (18%) of 131 patients in the CPT group.


Serious adverse events were reported in 11 (8%) patients in the IPT group, including one (1%) death, and 11 (8%) patients in the CPT group, including three (2%) deaths.


The researchers also observed a link between the treatment and improved quality of life.


Also Read: Chewing gums to prevent Dental Caries : Reports Trial
Gum disease sets in when the levels of bacteria inside the mouth are out of balance, and it causes chronic inflammation inside the body. This inflammation has been linked to cardiovascular and kidney complications, as well as insulin resistance.
"Our findings suggest preventing and treating gum disease could potentially be a new and important way to help people with type 2 diabetes manage their condition, and reduce their risk of its serious complications, said D'Aiuto.
"The improvement in blood glucose control we observed, in people who received intensive treatment, is similar to the effect that's seen when people with type 2 diabetes are prescribed a second blood glucose lowering drug. We now need to determine if the improvements we found can be maintained in the longer-term and if they apply to everyone with type 2 diabetes."
Professor John Deanfield, a senior investigator of the study at the UCL Institute of Cardiovascular Sciences, said: "Inflammation may be part of the biological pathways that lead to several health conditions including diabetes, heart disease, dementia, and cancer.
"Our findings that reduction in periodontitis, which is a common cause of inflammation, improves vascular, renal, as well as blood glucose control, in people with type 2 diabetes, are exciting and could lead to new strategies to improve care. Large-scale clinical outcome trials should now be designed."
Once developed, this standard will support the development of clinical care pathways that aim to improve both general and oral health outcomes, by ensuring that patients with diabetes who go to see their GP are also referred to their dentist. This will mirror existing pathways for foot care, where people with diabetes are referred to a podiatrist to have problems with their feet seen to by a specialist.
"While more research is needed to explore this connection, the findings suggest that treatment may help to reduce the risk of serious diabetes-related complications, such as heart disease, stroke, and kidney disease, in people with T2D," concluded the authors.
For further reference follow the link:
https://doi.org/10.1016/S2213-8587(18)30038-X
Source : With inputs from The Lancet Diabetes and Endocrinology