Treat Epilepsy as promptly as Cancer in young children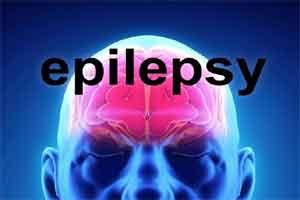 Early life epilepsies affect approximately 6400 infants and toddlers each year in the U.S. These disorders are some of the most difficult to treat forms of epilepsy, with uncontrolled seizures posing a serious threat to early brain development. Studies also show high early mortality associated with early life epilepsies – 10 to 20 percent in the first few decades of life. Early effective treatment can result in better outcomes.It has been observed that specialty treatment for early life epilepsies is often delayed for a year of uncontrolled seizures. "For an infant, it is akin to recommending an oncology consultation only after cancer has metastasized," states Anne Berg, Ph.D., and Stewart Goldman, MD, from Ann & Robert H. Lurie Children's Hospital of Chicago, in Neurology.
The overall survival of childhood cancers is around 80 percent today – up from only 10 percent in the 1950s. This dramatic improvement is largely due to the research conducted through the national cooperative group structure. Over 90 percent of children diagnosed with cancer are treated at a hospital that is part of the cooperative group called Children's Oncology Group, which is funded by the National Cancer Institute. These children receive evidence-based treatments within days of initial referral and virtually all patients participate in clinical trials.
"Epilepsies in infants and young children should be treated with the urgency that we see in pediatric oncology," says Dr. Berg, Research Professor in Pediatrics at Northwestern University Feinberg School of Medicine, who specializes in childhood epilepsy. "Right away these children should receive a comprehensive evaluation that includes thorough genetic testing so that we can match treatment to the precise cause of their epilepsy in order to achieve optimal outcomes. This is the age of precision medicine and we have the tools to make a profound difference for these young patients."
In addition to the current lack of urgency, treatments for children with early life epilepsies are often inconsistent across institutions and solid evidence for various therapeutic approaches is lacking. To remedy this, the authors call for epilepsy centers to join forces and emulate the cooperative group model that has been so successful for childhood cancers.
"The epilepsy community needs to come together and create a large scale, a national collaborative structure for early life epilepsies that will allow us to conduct randomized clinical trials and other clinical research to establish evidence-based treatments and protocols for these children. Because these are individually such rare diseases, it is essential that all patients with early life epilepsies are encouraged to enroll in research studies," says Dr. Berg.
Early efforts to develop collaborative research structures for early life epilepsies include the Neonatal Seizure Registry, the Pediatric Epilepsy Research Consortium, and the National Infantile Spasms Consortium.
"We still have a long way to go," says Dr. Berg. "Ultimately, a successful cooperative effort will need to include everyone involved in the diagnosis, treatment, and referral of children at the earliest signs of early life epilepsies. We also need to build partnerships with the many family-run philanthropic organizations focused on specific genetic epilepsies. We need to speak with a unified voice to legislators and funding agencies about the urgency to advance care and improve outcomes of early life epilepsies."