Apollo Hospital study looks at Transient osteoporosis of the hip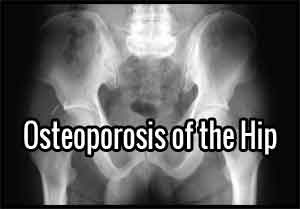 Transient osteoporosis of the hip (TOH) is a poorly understood and forgotten clinical entity. The diagnosis is often delayed, and inappropriate treatment is provided, due to the lack of its awareness among the clinicians.
To analyse the same, a recent study, performed by doctors from Department of Orthopaedics, Indraprastha Apollo Hospitals, New Delhi, published in The Journal of Orthopedics, took Study group comprising 11 male and 1 female, with an average age of 41 years (range 35–50 years). These twelve patients (11 male and one female) within the age group of 35–50 years, were identified retrospectively from the hospital records between July 2011 and June 2015, who had evidence of TOH on clinical and radiological parameters.
Doctors Raju Vaishya, Amit Kumar Agarwal, Virender Kumar, Vipul Vijay, Abhishek Vaish who performed the study, found all the patients were treated conservatively by nonweight bearing mobilization, anti-inflammatory drugs, bisphosphonates, calcium, and Vitamin D supplements. None of our patients had any symptoms after 6 months of conservative management. The disease did not progress, and there was no evidence of hip joint involvement in any of the cases. Plain radiographs were not diagnostic in the early detection of TOH. Magnetic resonance imaging was found to be highly specific and sensitive in diagnosing TOH. The clinical condition of TOH is characterized by its acute onset of hip pain in middle-aged people, and its symptoms are out of proportion to the radiological findings.
The authors concluded that TOH is a nondestructive and self-limiting condition of the hip, which response well to the conservative treatment. They opined that TOH could be a subset of complex regional pain syndrome type 1, as it has many similarities in clinical presentation and management. Awareness of this entity is important to the clinicians for an early diagnosis and to avoid unnecessary treatment for other mimicking conditions.
The study has been published in July-August 2017 Issue of the Indian Journal of Orthopedics, the official Indian Orthopaedic Association.
To read the full article click on the following link : Vaishya R, Agarwal AK, Kumar V, Vijay V, Vaish A. Transient osteoporosis of the hip: A mysterious cause of hip pain in adults. Indian J Orthop [serial online] 2017 [cited 2017 Aug 29];51:455-60. Available from: http://www.ijoonline.com/text.asp?2017/51/4/455/209953
Source : Indian Journal of Orthopedics