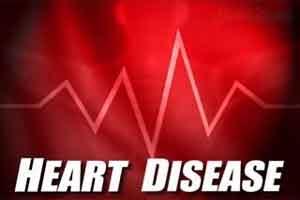 According to a new study, transgender individuals are at increased risk of Heart Attack and death due to cardiovascular disease, according to several studies. The researchers feel that this higher risk may be due to the hormone therapy that transgender patients usually take for masculinization or feminization.
Michael S. Irwig, MD, at the George Washington University (GW) School of Medicine and associates, examined several studies that followed transgender individuals on hormone therapy.
The researcher focussed on cardiovascular events including myocardial infarction, stroke and venous thromboembolism and surrogate markers including blood pressure and lipid concentrations in transgender patients on hormone therapy who may or may not have undergone gender affirmation procedures. The studies that the review covers show that transgender women appear to have increased risk for cardiovascular events due to hormone therapy whereas the data is unclear for transgender men. It is well known that estrogen therapy for trans women increases their risk of deep venous thromboses.
"Many transgender patients take either testosterone or estrogen for masculinization or feminization," explained Irwig. "Some studies have suggested that transgender people have an increased risk for heart attack and death due to cardiovascular disease."
"In clinical studies that followed transgender patients, rates for myocardial infarction were consistently higher in transgender women on estrogen therapy than in transgender men on testosterone," Irwig said. "The relationship between endogenous sex hormones and heart disease is complex. In cisgender women, estrogen may have a protective effect."
In view of essential nature of hormone therapy for the management of transgender patients more research was required to evaluate the effects and risk of hormone therapy in older transgender populations and on the safest forms of estrogen therapy, according to experts.