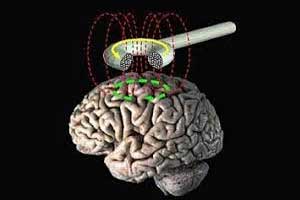 Brainsway Deep Transcranial Magnetic Stimulation System has been approved for marketing for treatment of obsessive-compulsive disorder (OCD) by the FDA.
Obsessive-compulsive disorder (OCD) is a mental disorder where people feel the need to check things repeatedly, perform certain routines repeatedly (called "rituals"), or have certain thoughts repeatedly (called "obsessions"). People are unable to control either the thoughts or the activities for more than a short period of time. Common activities include hand washing, counting of things, and checking to see if a door is locked.
It is typically treated with medication, psychotherapy or a combination of the two. According to the National Institute of Mental Health, about 1 per cent of U.S. adults had OCD in the past year. Although most patients with OCD respond to treatment, many patients continue to experience symptoms and are resistant to treatment.
"Transcranial magnetic stimulation has shown its potential to help patients suffering from depression and headaches," said Carlos Peña, Ph.D., M.S., director of the Division of Neurological and Physical Medicine Devices in the FDA's Center for Devices and Radiological Health. "With today's marketing authorization, patients with OCD who have not responded to traditional treatments now have another option."
Transcranial magnetic stimulation (TMS) is a procedure that uses magnetic fields to stimulate nerve cells in the brain. TMS was permitted as a treatment for major depression in 2008 by FDA which expanded its use to include for treating pain associated with certain migraine headaches in 2013.
The data from a randomized, multi-centre study of 100 patients, of which 49 patients received treatment with the Brainsway device and 51 received treatment with a non-working (sham) device was reviewed. Patients already receiving OCD treatments were maintained at their current dosages throughout the study. The study evaluated the reduction in patients' Yale-Brown Obsessive Compulsive Scale (YBOCS) score, a common metric for measuring the severity of a patient's OCD. The results showed  that 38 per cent of patients responded to the Brainsway device (i.e., greater than 30 per cent reduction in YBOCS score), whereas 11 per cent of patients responded when using the sham device.
The most frequent adverse reaction was a headache reported by 37.5 per cent of the patients who received the Brainsway device and by 35.3 per cent of the patients who received the sham treatment. No serious adverse reactions related to the Brainsway device were reported. Other adverse reactions, such as application site pain or discomfort, jaw pain, facial pain, muscle pain, spasm or twitching, and neck pain, were reported as either mild or moderate and resolved shortly after treatment.
The Brainsway device is contraindicated for patients with metallic objects or implanted stimulator devices in or near the head, including cochlear implants, deep brain stimulators, vagus nerve stimulators, other implanted electrodes or stimulators, aneurysm clips or coils, stents, bullet fragments, jewellery and hair barrettes.
The precautions for use of the device are that the patient must use earplugs to reduce exposure to the loud sounds produced by the device. In addition patients with a history of seizures should discuss their history with their healthcare provider before receiving the device.