Tramadol riskier than thought, BMJ study calls to reclassify the opioid drug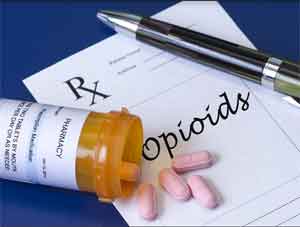 USA: People receiving opioid drug tramadol postoperatively are at equal risks of prolonged opioid use than the patients receiving other common short-acting opioids such as hydrocodone and oxycodone, according to a recent study by Mayo Clinic researchers. Tramadol is classified as less addictive and safer by the federal agency Drug Enforcement Administration (DEA).
Findings of the study, published in the journal The BMJ, hence calls for the federal governing bodies to reclassify tramadol. Also, it should be used with as much as caution in the treatment of acute pain as the other short-acting opioids.
The DEA classifies tramadol as a Schedule IV substance which is defined as a drug with a low risk of dependence and a low potential for abuse. Oxycodone and hydrocodone are classified as Schedule II controlled substance which is defined as dangerous drugs that could lead to severe dependence and has a high potential for abuse.
Some physicians have reduced the number of pills in each opioid prescription, or are prescribing non-opioid pain medicine instead due to the opioid crisis.
In the light of this, the study by Molly M Jeffery, research associate, Division of Emergency Medicine Research, Mayo Clinic, Rochester, MN and colleagues becomes significant as tramadol are being increasingly prescribed for the treatment of acute treatment pain after surgery. This is because the drug is deemed safer and less addictive.
Amis this, the reporting by the Centers for Disease Control that many patients who were prescribed tramadol for acute pain were still using the drug 1 year later, and some patients were still taking it up to 3 years later.
It was this news that prompted the Mayo researchers to determine the risk of prolonged opioid use in patients receiving tramadol compared with other short-acting opioids.
For the study, the researchers reviewed administrative claims data from patients nationwide who underwent 20 common surgeries between January 2009 and June 2018 and found that 357,884 had filled a prescription for opioids after surgery.
Also Read: Tramadol may increase mortality risk in Osteoarthritis Patients
According to the researchers:


Of 444 764 patients who met the inclusion criteria, 357 884 filled a discharge prescription for one or more opioids associated with one of 20 included operations.


The most commonly prescribed post-surgery opioid was hydrocodone (53.0% of those filling a single opioid), followed by short-acting oxycodone (37.5%) and tramadol (4.0%).


The unadjusted risk of prolonged opioid use after surgery was 7.1% (n=31 431) with additional opioid use, 1.0% (n=4457) with persistent opioid use, and 0.5% (n=2027) meeting the CONSORT definition.


Receipt of tramadol alone was associated with a 6% increase in the risk of additional opioid use relative to people receiving other short-acting opioids, 47% increase in the adjusted risk of persistent opioid use, and 41% increase in the adjusted risk of a CONSORT chronic opioid use episode.


Also Read: Clinical trial looks at tramadol for opioid withdrawal: JAMA Psychiatry
"We found that people who got tramadol were just as likely as people who got hydrocodone or oxycodone to continue using opioids past the point where their surgery pain would have been expected to be resolved," said Dr Jeffery. "This doesn't tie to the idea that tramadol is less habit-forming than other opioids."
"From the standpoint of opioid dependence, the Drug Enforcement Administration and FDA should consider rescheduling tramadol to a level that better reflects its risks of prolonged use," concluded the authors.
To read the complete study log on to
https://doi.org/10.1136/bmj.l1849