Tough decision: Delhi doctors operate on 90 yrs old for brain tumour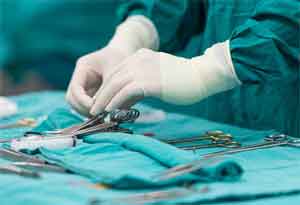 Its indeed a tough decision: Delhi doctors operate on a brain tumour in 90 yrs old patient.
It was a 5cm tumour (5cm) in his brain which was removed after a minimally invasive microscopic brain surgery and the patient got a new lease of life.
The patient had reported to the hospital with complaints of an acute onset of slurred speech and weakness in the right side of the body. An MRI was carried out which revealed a large brain tumour suggestive of meningioma on the left side of the brain.
The decision of whether to operate on brain tumours in elderly patients has not been made easier despite diagnostic and therapeutic advances facilitating their diagnosis. Little is known about the outcome of brain tumour surgery in patients 80 years or older probably because the number of these patients, although increasing, is still small.
The patient reportedly had a fit followed by a paralytic attack with a slurred speech before coming to the hospital. The tumour was reportedly pressing the part of the brain controlling the power of body's right side and also troubling the speech centre in the brain.
The patient was medically managed with steroids and medications to suppress the swelling and to prevent fits. The doctors discussed the option of surgery and its risks versus conservative management with anticonvulsants with the family and a decision of surgery was taken. After deciding for surgery the patient was evaluated by an anaesthetist and a cardiologist for risk assessment of the brain surgery. The patient underwent 3-hour long brain surgery during which, the skull was reconstructed by putting back the bone flap and fixing it back with clamps.
The patient responded very well to the treatment and was fully conscious within half an hour of surgery, despite his age. The patient has now fully recovered with his speech back to normal and is free from the distorted state. According to the patient, there is only a surgery mark on the head which reminds him of the surgery.
Source : Inputs from Milleniumpost