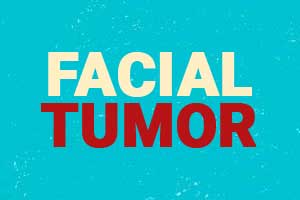 The skin cream containing rapamycin significantly reduced the disfiguring facial tumors affecting more than 90 percent of people with the tuberous sclerosis complex (TSC), according to a study published in the journal JAMA Dermatology. Eighty percent of patients treated with rapamycin experienced a significant improvement compared to 25 percent of those getting the mixture with no rapamycin.
Rapamycin is typically given to patients undergoing an organ transplant. When administered by mouth, rapamycin suppresses the immune system to make sure the organ is not rejected. Rapamycin and tuberous sclerosis complex are linked by a protein called mTOR. When it malfunctions, tuberous sclerosis complex occurs. Rapamycin corrects this malfunction. Rapamycin was initially used successfully to treat brain tumors caused by tuberous sclerosis complex.
Mary Kay Koenig et. al conducted a study to evaluate the efficacy and safety of topical rapamycin for TSC-related facial tumors.
The study which was prospective, multicenter, randomized, double-blind, the vehicle-controlled trial included 179 patients with TSC-related facial angiofibromas not treated within 6 months and involved 6 monthly clinic visits from May 2012 to March 2014.
Patients were randomized (1:1:1) to a topical formulation containing 0.3 g per 30 g (1%) rapamycin, 0.03 g per 30 g (0.1%) rapamycin, or vehicle alone. Participants applied 1.0 mL to designated areas daily at bedtime.
Kari Luther Rosbeck, president, and CEO of the Tuberous Sclerosis Alliance said that Angiofibromas on the face can be disfiguring, they can bleed and they can negatively impact the quality of life for individuals with TSC. He added that previous treatments, including laser surgery, have painful after effects. This pivotal study and publication are a huge step toward understanding the effectiveness of topical rapamycin as a treatment option.
The study concluded that statistically significant improvement in the appearance of facial angiofibromas was observed for both 1% and 0.1% rapamycin treatment groups relative to the vehicle-only control, and for 1% vs 0.1% rapamycin, with most of the improvement realized within the first month.
Facial angiofibromas occur in approximately 75% of individuals with tuberous sclerosis complex (TSC), causing substantial morbidity and disfigurement. Current therapies are partially effective, uncomfortable, produce scarring, and need repeating to treat recurrence.
For more reference log on to:  doi:10.1001/jamadermatol.2018.0464