Tono-Pen good screening tool for low-risk glaucoma patients, GAT is gold standard, confirms study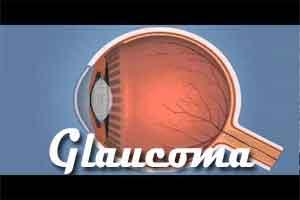 Tono-Pen may be a good screening tool for low-risk glaucoma patients, but Goldmann applanation tonometry remains the gold standard, confirms a new study. The study has appeared in the Journal Ophthalmology Glaucoma.
Dr Bo Bao at University of Alberta, Edmonton, Canada and colleagues conducted a Database study to compare the agreement in intraocular pressure (IOP) measurements obtained with the Tono-Pen (Reichert, Inc, Depew, NY) and Goldmann applanation tonometry (GAT).
Glaucoma includes a group of diseases characterized by optic neuropathy and visual field defect, with elevated intraocular pressure (IOP), believed to be the major risk factor for both structural change and functional deficit. It is the second most common cause of blindness in the world, surpassed only by cataract but is treatable. Applanation tonometry is a method for measuring IOP, with the pressure being estimated from the force required to flatten the corneal apex. The Goldmann applanation tonometer (GAT) is regarded as the 'gold standard.' However, there are other instruments, such as the Tono-Pen® (Reichert Technologies, Depew, N.Y., USA), the ocular blood flow tonograph, and the non-contact tonometers, which offer certain benefits over the GAT in special circumstances.
Please also read-
Netarsudil once daily ophthalmic solution significantly reduces IOP in glaucoma
The researchers involved a total of 898 patients from the Research, Innovation and Experimentation Database spanning 1999 through 2016. In all, a total of 898 IOP measurements of right eye obtained with GAT and the Tono-Pen were extracted from glaucoma, glaucoma suspect, and ocular hypertension clinical database. The agreement between IOP measurements obtained by the 2 methods was analyzed using a Bland-Altman plot in Microsoft Excel (Microsoft, Redmond, WA). Their relationship to CCT was evaluated using linear regression analysis. The main outcome was an agreement between GAT and Tono-Pen measurements of IOP and influence of CCT on tonometry methods.
Please also read-
Using Medical Marijuana to treat Glaucoma, should we or should we not?
The researchers found a good agreement was found between Tono-Pen and Goldmann applanation tonometry measurements of intraocular pressure (IOP), with an average of 0.15 mm Hg difference between the two devices in this retrospective study of a large cohort of adults (average age, 64.2 years) with glaucoma, suspected glaucoma, or ocular hypertension . However, the Tono-Pen tended to overestimate IOP values under 16.8 mm Hg and underestimate IOP values greater than 16.8 mm Hg. There was a wide range of difference, with as much as 6.68 mm Hg underestimating and 6.99 mm Hg overestimating IOP values when measured with the Tono-Pen.
The authors conclude that the Tono-Pen may be an adequate screening tool for low-risk patients, but Goldmann applanation tonometry remains the gold standard, particularly for at-risk patients and for IOP over 21 mm Hg. The average difference between IOP measured by GAT and the Tono-Pen was less than 1 mmHg, although the limits of agreement were wide. Higher IOPs were associated with larger differences.
For Further reference log on to :
Tono-Pen versus Goldmann Applanation Tonometry: A Comparison of 898 Eyes-https://doi.org/10.1016/j.ogla.2019.07.004
Source : Inputs from Journal Ophthalmology Glaucoma