Tofacitnib associated with pulmonary embolism and death in RA patients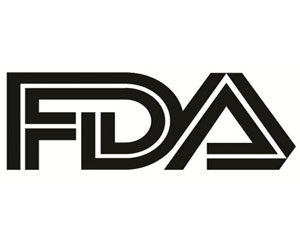 In a Postmarketing Study, Tofacitinib has reportedly been associated with increased Risk of Pulmonary Embolism, Death in RA Patients.
The 10 mg twice daily dosing regimen of tofacitinib is not approved for the treatment of rheumatoid arthritis (RA) after the postmarketing safety trial data by Pfizer has revealed that 10 mg dose of tofacitinib twice daily is associated with an increased risk of pulmonary embolism and overall mortality in patients with rheumatoid arthritis.
The FDA has advised healthcare professionals to follow the prescribing recommendations in the labelling of tofacitinib. In addition, it has advised monitoring the patients for signs and symptoms of pulmonary embolism.
Blood clots can form for a variety of reasons. Pulmonary embolisms are most often caused by deep vein thrombosis, a condition in which blood clots form in veins deep in the body. The blood clots that most often cause pulmonary embolisms to begin in the legs or pelvis. Blood clots in the deep veins of the body can have several different causes, including Injury or damage, Inactivity, Medical conditions.
The most common symptom of a pulmonary embolism is shortness of breath. This may be gradual or sudden. Other symptoms of a pulmonary embolism are anxiety, clammy or bluish skin, chest pain that may extend into your arm, jaw, neck, and shoulder, fainting, irregular heartbeat, lightheadedness, rapid breathing, rapid heartbeat, restlessness, spitting up blood, weak pulse.
The RA safety study, which the Food and Drug Administration (FDA) required following tofacitinib approval, is currently evaluating the risk of cardiovascular events, cancer, and opportunistic infections associated with 2 dosing regimens, 5mg twice daily and 10mg twice daily, in combination with methotrexate, compared with tumor necrosis factor inhibitor (TNF) use. As a result of this safety signal, identified by the study's Data Safety Monitoring Board, patients in the higher dose group will be transitioned to the lower dose regimen; the trial is expected to continue and will be completed by the end of 2019.
In the meantime, the FDA advises that patients continue to take their medications as directed. The FDA still believes the benefits of taking tofacitinib for its approved uses continue to outweigh the risks.
Tofacitinib is an inhibitor of Janus kinases, a group of intracellular enzymes involved in signalling pathways that affect hematopoiesis and immune cell function. It is approved by the FDA for treatment of moderate to severe rheumatoid arthritis that responds inadequately to methotrexate or in those who are intolerant to methotrexate. Besides rheumatoid arthritis, tofacitinib has also been studied in clinical trials for the prevention of organ transplant rejection and is currently under investigation for the treatment of psoriasis. Known adverse effects include nausea and headache as well as more serious immunologic and haematological adverse effects. Tofacitinib is marketed under the brand name Xeljanz by Pfizer.