Tight Control of Diabetes more harmful: Devote Trial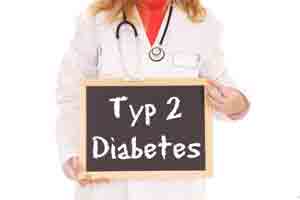 Novo Nordisk recently announced new analyses from the DEVOTE trial showing that people with type 2 diabetes who experience severe hypoglycaemia (low blood sugar levels) are at greater risk of death.
The risk was four-fold higher 15 days after an event and two and a half-fold higher anytime following an episode of severe hypoglycaemia. In addition, results also showed that daily fluctuations in blood sugar levels in people with type 2 diabetes are associated with a higher risk of death. The results were presented at the European Association for the Study of Diabetes 53rd Annual Meeting (EASD) and simultaneously published in Diabetologia.
"We have noticed that in people with diabetes, episodes of severe hypoglycaemia not only pose severe threat and are potentially dangerous, but are also associated with an increased risk of death," said Padma Shri Dr.
V. Mohan
, Chairman and Chief Diabetologist, Dr Mohan's Diabetes Specialities Centre. "These results highlight the importance of maintaining low variability in blood sugar levels and reducing the risk of severe hypoglycaemia when treating people with type 2 diabetes."
Commenting on the new analyses, Dr. M.V. Srishyla, Director, Clinical, Medical, Regulatory & Quality, Novo Nordisk India said: "The burden of diabetes is growing in
India
and hypoglyceamia is one of the most common challenges for patients  trying to achieve their glyceamic targets with insulin therapy. In a recent study conducted in
India
with more than 2800 patients with type 2 diabetes on insulin therapy,  it was seen that 46.6% of type 2 diabetic patients had at least one episode of hypoglycaemia and 14.3%  had nocturnal hypoglycaemia. The main results of DEVOTE trial have already shown that Tresiba® (insulin degludec) has benefit of lesser  hypoglyceamia over insulin glargine. These results should  further  give  the treating physician and the patients with diabetes  confidence to have better glyceamic control with less risk of hypoglyceamia and change treatment outcomes."
In the DEVOTE trial, Tresiba® (insulin degludec) reduced the rate of severe hypoglycaemia by 40% and the rate of nocturnal severe hypoglycaemia by 53% compared to insulin glargine U100 in people with type 2 diabetes. Similar reductions were seen in the SWITCH 2 trial with 51% lower rates of severe hypoglycaemia during the full treatment period of the trial and a 42% reduction in the rate of nocturnal hypoglycaemia compared to insulin glargine U100 in people with type 2 diabetes.
Studies have also shown that Tresiba® provides significantly lower variability in blood sugar levels compared to insulin glargine U100 and U300.
About DEVOTE
DEVOTE is a multinational, double-blinded clinical trial which investigated the cardiovascular safety of Tresiba® compared with insulin glargine U100 over 104 weeks. DEVOTE is the first cardiovascular outcomes trial (CVOT) comparing two basal insulins and enrolled more than 7,500 people with type 2 diabetes. All participants had a high risk of or existing, cardiovascular disease and were already receiving standard of care to reduce their cardiovascular risk. The trial demonstrated that Tresiba® does not increase cardiovascular risk compared with insulin glargine U100, and provides a significant reduction in the rate of severe and nocturnal severe hypoglycaemia at similar levels of glycaemic control.
Tresiba® (insulin degludec) is a once-daily basal insulin that provides a duration of action beyond 42 hours with a flat and stable glucose-lowering effect.It provides low variability in blood glucose levels and a lower risk of overall, nocturnal and severe hypoglycaemia vs. insulin glargine U100.
]
On occasions when administration at the same time of day is not possible, Tresiba® allows for flexibility in day-to-day dosing time with a minimum of eight hours between injections.Tresiba®
received its first regulatory approval in
September 2012
and has since been approved in more than 80 countries globally. It is now commercially available in more than 50 countries.
Source : Press Release