Ticagrelor shows antimicrobial activity against MRSA, superior to vancomycin: JAMA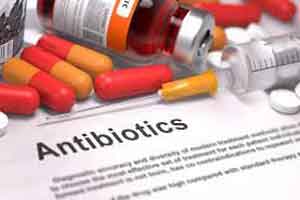 Ticagrelor is an oral anticoagulant (platelet aggregation inhibitor) that works as a P2Y₁₂ receptor antagonist. In a study published in JAMA cardiology, the drug has demonstrated promising antimicrobial activity against methicillin-resistant S. aureus (MRSA) and methicillin-resistant S. epidermidis (MRSE). The efficacy of this drug was found to be superior to vancomycin, a commonly used antibiotic.
At minimal inhibitory concentration, ticagrelor performed better than vancomycin, with the rapid killing of late-exponential-phase cultures of MRSA. The anticoagulant killed 99.9% of the initial inoculum in 2 hours.
The drug has been approved by U.S FDA for the prevention of cardiovascular events such as stroke in patients with atherosclerotic cardiovascular disease and shows evidence of superior clinical performance compared with other P2Y12inhibitors.
A post hoc analysis of the Comparison of Ticagrelor and Clopidogrel in Patients With Acute Coronary Syndrome (PLATO) trial showed that patients treated with ticagrelor had a lower risk of infection-related death than those treated with clopidogrel bisulfate.
In the present study, the investigators synthesized major metabolites (M5 AR-C133913, M7, M8 AR-C124910) of Ticagrelor and tested its bactericidal activity through time-kill assays against gram-positive methicillin-resistant Staphylococcus epidermidis (MRSE), methicillin-sensitive Staphylococcus aureus (MSSA), glycopeptide intermediate S aureus (GISA) , methicillin-resistant S aureus (MRSA), Enterococcus faecalis, vancomycin-resistant E faecalis (VRE) and other drug-resistant bacterias.
Crystal violet staining was done to check the biofilm inhibitory effect of the drug in-vitro and in a mouse model of S aureus polyurethane-implant infection using Xen-29 bacteria. Infected disks were implanted in specific pathogen-free BALB/cAnCrl mice.
The investigators observed bactericidal effect for all gram-positive bacteria treated with Ticagrelor, including drug-resistant strain such as methicillin-resistant Staphylococcus epidermidis (MRSE), glycopeptide intermediate S aureus (GISA), methicillin-resistant Staphylococcus aureus (MRSA). vancomycin-resistant E faecalis (VRE), The minimum inhibitory concentration of the drug was found to be 20 μg/mL against MSSA, GISA, MRSA, and VRE and 30 μg/mL for MRSE. The drug as found to be ineffective for gram-negative strains in concentration up to 80 μg/mL..
Ticagrelor inhibited MRSA, MRSE, and VRE biofilm formation in a dose-dependent manner. Biofilm mass was reduced by more than 85% after exposure to 20 μg/mL ticagrelor. Finally, in mice, conventional oral antiplatelet dosages of ticagrelor (3 mg/kg loading dose, then 1.5 mg/kg twice daily) inhibited biofilm growth on S aureus–pre-infected implants and dissemination of bacteria to surrounding tissues. A sub-minimal bactericidal concentration of ticagrelor (10 μg/mL) combined with vancomycin (4 μg/mL) killed approximately 50% of the initial MRSA inoculum, depicting synergistic activity as well as it increased the activity of rifampicin.
The investigators concluded that ticagrelor shows promising bactericidal effect against antibiotic-resistant gram-positive bacteria that pose a threat to human health. The data obtained from the study provide a mechanistic explanation for the reduced infection-related death with ticagrelor seen in the PLATO trial3 and could also explain the improvement in lung function in patients with pneumonia who took ticagrelor in the XANTHIPPE study.
To read the full study, click on the link provided below
doi:
10.1001/jamacardio.2019.1189