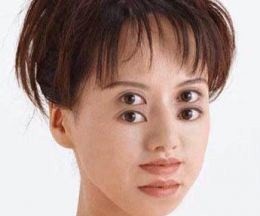 Katherine Clifford, BA, is being honored with the 2018 Golseth Young Investigator Award for her abstract, Thymectomy is Not Associated With Clinical Improvement in a Multi-Center Cohort of Patients with Anti-MuSK Myasthenia Gravis by the American Association of Neuromuscular & Electrodiagnostic Medicine (AANEM).
Myasthenia gravis (MG) is a neuromuscular disorder that causes weakness in the skeletal muscles. It occurs due to impaired communication between nerve cells and muscles. This impairment prevents crucial muscle contractions from occurring, resulting in muscle weakness.
"My project investigates the impact of thymectomy as a treatment in anti-muscle-specific kinase (MuSK) myasthenia gravis (MG). I analyzed data from a pre-existing dataset from a multi-center cohort of patients with anti-MuSK myasthenia gravis in order to evaluate clinical outcomes in patients treated with thymectomy compared to those not treated with thymectomy. We did not find thymectomy to be associated with a greater likelihood of a favorable clinical outcome in anti-MuSK MG," explained Clifford.
"The recent MGTX trial clearly demonstrated the benefit of thymectomy for acetylcholine receptor antibody positive MG patients. Ms. Clifford and her colleagues now provide compelling data suggesting thymectomy may not be effective in MuSK positive MG. The Golseth Young Investigator award recognizes the clinical relevance of this important research and also celebrates Ms. Clifford as an extremely promising young investigator, whose career in neuromuscular medicine we will follow with great interest," noted A. Gordon Smith, MD, Co-Chair of the AANEM Annual Meeting Program Committee.
"This is a great retrospective study with a long enough follow up to be clinically relevant," said Robert W. Irwin, MD, Co-Chair of the AANEM Annual Meeting Program Committee. "The assessment of the data showed insight into the disease variables. This study was well written and answered the clinical question well. Additionally, it is relevant to all physicians treating myasthenia gravis."
Clifford says she hopes her research will have an impact on guiding clinical decision-making and therapeutic management for patients with this rare subtype of myasthenia gravis. She is looking forward to presenting her research at the 2018 AANEM Annual Meeting occurring October 10-13, 2018, in Washington, DC.