This virus infection at birth can lead to hearing loss in children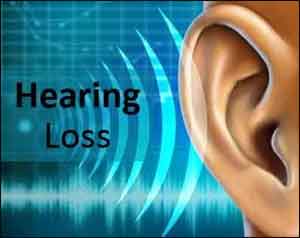 Brussels, Belgium: Children born with congenital cytomegalovirus (cCMV) are at increased risk for hearing loss, according to a 22-year long study published in the journal Pediatrics.
First identified in 1964, cytomegalovirus can cause brain damage and vision problems in addition to hearing loss, according to the U.S. Centers for Disease Control and Prevention.
Cytomegalovirus is related to the viruses that cause chickenpox and mononucleosis. A small percentage of women develop the virus in pregnancy, creating problems for some of their offspring.
Babies born with virus symptoms may have yellow skin and eyes, purple skin splotches or a rash, low birth weight, an enlarged spleen, enlarged and poorly functioning liver, pneumonia and seizures, the CDC added.
Ina Foulon, Departments of Otolaryngology, Head and Neck Surgery, Vrije Universiteit Brussel, Brussels, Belgium, and colleagues determined the prevalence of hearing loss in 157 children with proven congenital cytomegalovirus infection. The researchers also looked at possible risk determinants for developing hearing loss and proposed recommendations for screening and follow-up in the newborn.
In this prospective 22-year study, 157 children with proven cCMV infection were evaluated for sensorineural hearing loss (SNHL). The development of sensorineural hearing loss (SNHL) was correlated with the type of maternal infection (primary versus nonprimary), the gestational age of maternal primary infection, imaging findings at birth, and the presence of symptomatic or asymptomatic infection in the newborn.
Also Read: Late-life hearing loss may lead to depression : JAMA
Key findings of the study included:


Of all children, 12.7% had sensorineural hearing loss(SNHL), and 5.7% needed hearing amplification because of SNHL.


Improvement, progression, and fluctuations of hearing thresholds were seen in 45%, 53.8%, and 5.7% of the children, respectively.


Hearing loss was more common in the case of a symptomatic infection at birth, after a maternal primary infection in the first trimester of pregnancy, and in the presence of abnormalities on a neonatal brain ultrasound and/or MRI.


Also Read: Short course of steroids prevents hearing loss in kids due to otitis media
"Sensorineural hearing loss(SNHL) is a common sequela in children with congenital cytomegalovirus(cCMV) infection. Risk factors for SNHL were primary maternal infections before the 14th week of pregnancy, the presence of a disseminated infection at birth, and imaging abnormalities in the newborn, write the authors.
"These children may benefit from a more thorough investigation for SNHL than children who do not present with those risk factors, they concluded.
For detailed study log on to
doi:
10.1542/peds.2018-3095