................................ Advertisement ................................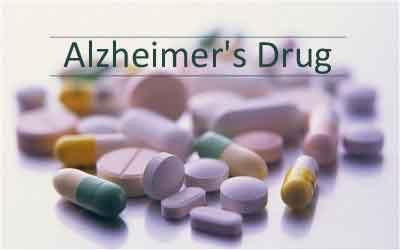 Thiazides, a diuretic class of drug which is often used to treat hypertension has been found to be effective in reducing the risk of low-energy fractures in Alzheimer's disease patients according to a recent study published in the journal Osteoporosis International.
Low-energy fractures (LEF) are defined as fractures resulting from minimal trauma falling from standing height or less. This type of fractures are associated with decreased bone mineral density and more common in elderly women and men. Thiazides are a class of diuretics which are believed to decrease urinary calcium excretion which may be beneficial for maintaining a healthy mineral density in the body. Alzheimer's disease and decreased bone density are linked to aging.
The present study aimed to explore the association between thiazide and the risk of low-energy fractures among community dwellers with Alzheimer's disease.
................................ Advertisement ................................
The investigators identified LEF cases from the MEDALZ study, including all community-dwelling persons diagnosed with AD in Finland 2005–2011. During the follow-up from AD diagnoses until the end of 2015, cases with LEF and hip fracture were identified. LEF cases were matched with up to three controls without LEF, according to time since AD diagnosis, age, and gender. Thiazide use identified from the Prescription register data was modeled with PRE2DUP method. Current use was defined in 0–30 days' time window before the fracture/matching date, and duration of current use was assessed. The association between thiazide exposure and LEFs was assessed with conditional logistic regression.
................................ Advertisement ................................
The authors found that current thiazide use was associated with a decreased risk of LEF and the use was observed in 10.5% of LEF cases and 12.5% of controls. In terms of the duration of use, no association was observed with short-term use, while longer use was associated with a reduced risk of LEF and hip fracture.
Prior studies have also shown an association between thiazides and decreased risk of fracture. The authors feel that the study extends the previous knowledge of reduced fracture risk of thiazides to persons with AD, a population with significantly increased background risk of fractures.
Deepanjana Sarkar joined Medical Dialogues as a Desk Editor in 2019 for Speciality Medical Dialogues. She has been working as a medical content writer from 2 years and has covered several medical specialties including Cardiac Sciences, Dentistry, Diabetes and Endo, Diagnostics, ENT, Gastroenterology, Oncology, and Radiology. She has completed her Master's in Technology (M.Tech) in biotechnology from Kalinga Institute of Industrial Technology, Bhubaneswar. She can be contacted at deepanjana@medicaldialogues.in. Contact no. 011-43720751
................................ Advertisement ................................