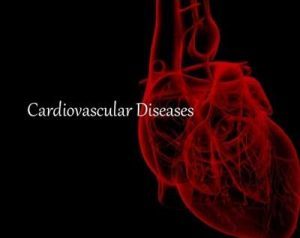 Havakuk and colleagues wrote a comprehensive review on the cardiovascular effects of cocaine use. Cocaine is the leading cause for drug-abuse-related visits to emergency departments, most of which are due to cardiovascular complaints. Cocaine has diverse pathophysiological mechanisms by which it exerts its various adverse effects on the cardiovascular system. These include prothrombotic effects, impaired cerebral blood flow, catecholamine surge, impaired calcium handling, and others. The actual findings can range from myocardial infarction, aortic dissection, and heart failure/cardiomyopathy to stroke, excessive hypertension, chest pain and arrhythmias.
The onset and duration of effects are dependent on its route of adminstration. Intravenous and smoked routes have a very rapid onset of action (seconds), while the mucosally absorbed routes (e.g. nasal, rectal) allow for slower absorption. Indepent from the route of absorption, cocaine and its metabolites are excreted in urine within 1 to 2 hours and 4 to 7 hours, respectively.
Because of its various effects on the cardiovascular system and its high addictive potential, cocaine's use can be considered a "considerable threat to the integrity of the cardiovascular system," said Havakuk et al. Reports of increased use among teenagers, and even in children is discouraging and warrants greater understanding of the deleterious effects of this agent, said the authors.
Reference : The Cardiovascular Effects of Cocaine. : J Am Coll Cardiol. 70(1): 101-113. 2017 Jul 4. 28662796