Tetanus shots are must in every 30 years: Study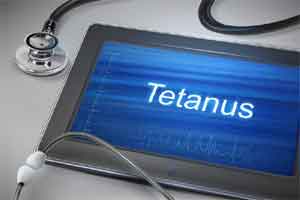 New York : A team of US researchers has challenged the convention that tetanus and diphtheria vaccine boosters need to be administered every 10 years. Instead they have recommended that adult vaccination should be scheduled every 30 years.

"We have always been told to get a tetanus shot every 10 years, but actually, there is very little data to prove or disprove that timeline," said Mark K. Slifka, professor at Oregon Health & Science University.

The study, which looked at the levels of immunity among 546 adults, showed that the antibodies lasted much longer than previously believed.

However, the researchers proposed that a simplified age-based vaccination plan could be designed to involve a single vaccination at age 30 and again at age 60.

The analysis showed that adults would remain protected against tetanus and diphtheria for at least 30 years without the need for further booster shots, after completing the standard five-dose childhood vaccination series.

Further, the 30-year schedule would reduce the costs of vaccination by two-thirds, a reduction of approximately $280 million per year in health care costs, and approximately $1 billion in cost savings within four years.

Vaccination against tetanus and diphtheria has resulted in a significant decline in the incidence of these two serious diseases. Deaths attributable to tetanus have declined 99 percent since the pre-vaccine era, and diphtheria is virtually nonexistent in the US.
Source : IANS