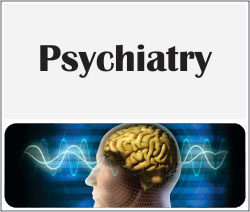 A new study published in the journal JAMA Psychiatry reports that testosterone treatment appears to be effective and efficacious in reducing depression.
Currently, antidepressants are the first-line treatment, although they show modest effects. In men, testosterone treatment is a controversial alternative or adjunct treatment option.
Andreas Walther and associates conducted a systematic review and meta-analysis to examine the association of testosterone treatment with the alleviation of depressive symptoms in men and to clarify moderating effects of testosterone status, depression status, age, treatment duration, and dosage.
Read Also: Testosterone reverses type 2 diabetes in men with low testosterone
The investigators extracted the data containing randomized placebo-controlled clinical trials (RCTs) of testosterone treatment that together cover a broad age range and hypogonadal or eugonadal men reporting depressive symptoms on psychometrically validated depression scales.
The primary outcomes were testosterone treatment effectiveness, efficacy (proportion of patients who responded to testosterone treatment with a score reduction of 50% or greater), and acceptability (proportion of patients who withdrew for any reason).
The key results included are:
Testosterone treatment is associated with a significant reduction in depressive symptoms compared with placebo showing an efficacy of odds ratio (OR), 2.30.
There was no significant difference between the acceptability of testosterone treatment and placebo (OR, 0.79).
Meta-regression models suggested significant interactions for testosterone treatment with dosage and symptom variability at baseline.
In the most conservative bias scenario, testosterone treatment remained significant whenever dosages greater than 0.5 g/wk were administered and symptom variability was kept low.
Read Also: Testosterone replacement therapy slows progression of COPD
The study concluded that testosterone treatment appears to be effective and efficacious in reducing depressive symptoms in men, particularly when higher-dosage regimens were applied in carefully selected samples.
"The available evidence supports the clinical utility of adjunct testosterone treatment for depressive symptoms in men, but more methodologically rigorous trials are needed to unequivocally determine efficacy, ideal dosage regimens, and other moderators, "write the authors.
For full information log on to https://jamanetwork.com/journals/jamapsychiatry/article-abstract/2712976