Testosterone abuse leads to higher risk of premature deaths in men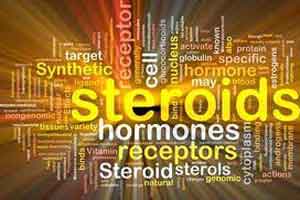 A new study published in the Journal of Internal Medicine reports that increased usage of anabolic steroids such as testosterone leads to a higher risk of premature death in men.
There are studies in the past that indicate that low testosterone levels seem to be linked to a heightened risk of premature death from heart disease and all causes. But there is limited knowledge about the side effects of androgenic anabolic steroid drugs abuse.
Dr H.Horwitz and associates conducted a retrospective matched cohort study to investigate mortality and morbidity amongst users of androgenic anabolic steroids (AAS).
Read Also: Fearing Side effects: Sharp decline in Testosterone prescriptions
For the study, 545 men who used androgenic anabolic steroids were matched with 5,450 controls. In addition, 644 men who were sanctioned because they refused to submit to a doping test and 6440 controls were included as a replication cohort.
The key study findings included are:


Over an average follow-up of 7.4 years, there were seven (1.3 per cent) deaths among users of androgenic anabolic steroids and 23 (0.4 per cent) among participants in the control group, translating to a three-times higher risk of death associated with androgenic anabolic steroids.


The median annual number of hospital contacts was 0.81 in the androgenic anabolic steroid users and 0.36 in the controls.


Acne, gynecomastia, and erectile dysfunction affected more than 10 percent of the androgenic anabolic steroid users, and the prevalence of these disorders was significantly higher than in the control group. Similar results were seen in the replication cohort.


Read Also: Increased level of testosterone affects behaviour in men: Study
The study concluded that androgenic anabolic steroid users have an increased risk of dying and significantly more hospital admissions than their nonuser peers.
"Side effects of AAS and their metabolites were highly prevalent. Given the high rate of androgenic anabolic steroid abuse, these side effects are of public health concern," write the authors.
For full information log on to https://doi.org/10.1111/joim.12850
[poll id=111516]
Source : With inputs from Journal�of� Internal medicine