Testicular Swelling-Testicular Torsion-GOI Standard Treatment Guidelines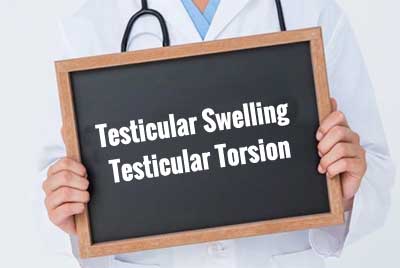 Testicular torsion occurs when a testicle rotates, twisting the spermatic cord that brings blood to the scrotum. The reduced blood flow causes sudden and often severe pain and swelling. It is most common between ages 12 and 18, but it can occur at any age, even before birth. It usually requires emergency surgery and if treated quickly, the testicle can usually be saved. But when blood flow has been cut off for too long, a testicle might become so badly damaged that it has to be removed. Ministry of Health and Family Welfare, Government of India has issued the Standard Treatment Guidelines for Testicular Swelling-Testicular Torsion. Prof. Nitin S. Kekre, Professor and Head Department of Urology, CMC Medical College, Vellore and associates have prepared the guideline.
Signs and symptoms of testicular torsion include:


Sudden, severe pain in the scrotum — the loose bag of skin under your penis that contains the testicles


Swelling of the scrotum


Abdominal pain


Nausea and vomiting


A testicle that's positioned higher than normal or at an unusual angle


Frequent urination


Fever


Following are the major recommendations :
OPTIMAL DIAGNOSTIC CRITERIA, INVESTIGATIONS, TREATMENT & REFERRAL CRITERIA
Diagnostic criteria
Blue dot sign-testicular appendix torsion-Unlikely to be seen in dark skin. This should be mentioned.
Investigation
The diagnosis of testicular torsion is mainly clinical as mentioned. In case of a strong suspicion of torsion testes, waiting for a USG ( with or without Doppler) can result in significant delay and loss of viability. If at all a USG is to be included in the guideline, it should be accompanied by a rider that - in case of a strong suspicion of torsion testes the USG cannot be performed within 30 minutes, scrotal exploration is recommended. It should be emphasized that by no means should be time between presentation to the surgeon and exploration in strongly suspected cases exceed 1 hour.
Treatment
It is not necessary to lay down the steps of surgery as Guidelines are not cookbooks. It is enough to recommend scrotal exploration and fixation of the contralateral testes. While fixation of the testes within a subdartos pouch is a good technique, it is by no means the only technique.