Tenecteplase found superior to Alteplase in Stroke : NEJM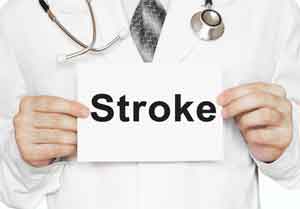 Tenecteplase before thrombectomy is associated with a higher incidence of reperfusion and better functional outcome than alteplase among patients with ischemic stroke treated within 4.5 hours after symptom onset, according to a study published in the New England Journal of Medicine. Tenecteplase, which is more fibrin-specific and has longer activity than alteplase may increase the incidence of vascular reperfusion.
The study conducted by Bruce Campbell, MD, Royal Melbourne Hospital, Australia and associates found that alteplase is given as an infusion over a period of approximately 1 hour and has been associated with a low rate of reperfusion as compared to Tenecteplase for large-vessel occlusion before thrombectomy in several trials that involved random assignment of patients with ischemic stroke who had occlusion of the internal carotid, basilar, or middle cerebral artery and who were eligible to undergo thrombectomy to receive tenecteplase (at a dose of 0.25 mg per kilogram of body weight; maximum dose, 25 mg) or alteplase (at a dose of 0.9 mg per kilogram; maximum dose, 90 mg) within 4.5 hours after symptom onset.
The primary outcome was reperfusion of greater than 50% of the involved ischemic territory or an absence of retrievable thrombus at the time of the initial angiographic assessment. Noninferiority of tenecteplase was tested, followed by superiority. Secondary outcomes included the modified Rankin scale score (on a scale from 0 [no neurologic deficit] to 6 [death]) at 90 days. Safety outcomes were death and symptomatic intracerebral hemorrhage.
The study found that out of 202 patients enrolled, 101 were assigned to receive tenecteplase and 101 to receive alteplase. The primary outcome occurred in 22% of the patients treated with tenecteplase versus 10% of those treated with alteplase (incidence difference, 12 percentage points; 95% confidence interval [CI], 2 to 21; incidence ratio, 2.2; 95% CI, 1.1 to 4.4; P=0.002 for noninferiority; P=0.03 for superiority).
Tenecteplase resulted in a better 90-day functional outcome than alteplase (median modified Rankin scale score, 2 vs. 3; common odds ratio, 1.7; 95% CI, 1.0 to 2.8; P=0.04). Symptomatic intracerebral hemorrhage occurred in 1% of the patients in each group
The study suggests that the ability to administer tenecteplase in a single bolus, as compared with the 1-hour infusion of alteplase, may be of practical benefit in patients with stroke with large-vessel occlusion who are transported between, as well as within, hospitals to access endovascular thrombectomy.
For more reference log on
to:
http://10.1056/NEJMoa1716405
Source : With inputs from NEJM