Ten Things GPs Should avoid in children: American Academy of Pediatrics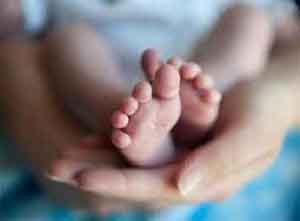 American Academy of Pediatrics has outlined ten recommendations in order to guide and facilitate a GP in his practice and which are detailed below-
1. Antibiotics should not be used for apparent viral respiratory illnesses (sinusitis, pharyngitis, bronchitis and bronchiolitis).
Although overall antibiotic prescription rates for children have fallen, they still remain alarmingly high. Unnecessary medication use for viral respiratory illnesses can lead to antibiotic resistance and contributes to higher health care costs and the risks of adverse events.
2. Cough and cold medicines should not be prescribed or recommended for respiratory illnesses in children under four years of age.
Research has shown these products offer little benefit to young children and can have potentially serious side effects. Many cough and cold products for children have more than one ingredient, increasing the chance of accidental overdose if combined with another product.
3. Computed tomography (CT) scans are not necessary for the immediate evaluation of minor head injuries; clinical observation/Pediatric Emergency Care Applied Research Network (PECARN) criteria should be used to determine whether imaging is indicated.
Minor head injuries occur commonly in children and adolescents. Approximately 50% of children who visit hospital emergency departments with a head injury are given a CT scan, many of which may be unnecessary. Unnecessary exposure to x-rays poses considerable danger to children including increasing the lifetime risk of cancer because a child's brain tissue is more sensitive to ionizing radiation. Unnecessary CT scans impose undue costs to the health care system. Clinical observation prior to CT decision-making for children with minor head injuries is an effective approach.
4. Neuroimaging (CT, MRI) is not necessary in a child with simple febrile seizure.
CT scanning is associated with radiation exposure that may escalate future cancer risk. MRI also is associated with risks from required sedation and high cost. The literature does not support the use of skull films in the evaluation of a child with a febrile seizure. Clinicians evaluating infants or young children after a simple febrile seizure should direct their attention toward identifying the cause of the child's fever.
5. Computed tomography (CT) scans are not necessary in the routine evaluation of abdominal pain.
Utilization of CT imaging in the emergency department evaluation of children with abdominal pain is increasing. The increased lifetime risk for cancer due to excess radiation exposure is of special concern given the acute sensitivity of children's organs. There also is the potential for radiation overdose with inappropriate CT protocols.
6. Don't prescribe high-dose dexamthasone (0.5 mg/kg per day) for the prevention or treatment of bronchopulmonary dysplasia in pre-term infants.
High-dose dexamethasone (0.5 mg/kg day) does not appear to confer additional therapeutic benefit over lower doses and is not recommended. High doses also have been associated with numerous short- and long-term adverse outcomes, including neurodevelopmental impairment.
7. Don't perform screening panels for food allergies without previous consideration of medical history.
Ordering screening panels (IgE tests) that test for a variety of food allergens without previous consideration of the medical history is not recommended. Sensitization (a positive test) without clinical allergy is common. For example, about 8% of the population tests positive to peanuts but only approximately 1% are truly allergic and exhibit symptoms upon ingestion. When symptoms suggest a food allergy, tests should be selected based upon a careful medical history.
8. Avoid using acid blockers and motility agents such as metoclopramide (generic) for physiologic gastroesophageal reflux (GER) that is effortless, painless, and not affecting growth. Do not use medication in the so-called "happy-spitter."
There is scant evidence that gastroesophageal reflux (GER) is a causative agent in many conditions though reflux may be a common association. There is accumulating evidence that acid-blocking and motility agents such as metoclopramide (generic) are not effective in physiologic GER. Long-term sequelae of infant GER is rare, and there is little evidence that acid blockade reduces these sequelae. The routine performance of upper gastrointestinal (GI) tract radiographic imaging to diagnose GER or gastroesophageal disease (GERD) is not justified. Parents should be counseled that GER is normal in infants and not associated with anything but stained clothes. GER that is associated with poor growth or significant respiratory symptoms should be further evaluated.
9. Avoid the use of surveillance cultures for the screening and treatment of asymptomatic bacteriuria.
There is no evidence that surveillance urine cultures or treatment of asymptomatic bacteriuria is beneficial. Surveillance cultures are costly and produce both false positive and false negative results. Treatment of asymptomatic bacteriuria is harmful and increases exposure to antibiotics, which is a risk factor for subsequent infections with a resistant organism. This also results in the overall use of antibiotics in the community and may lead to unnecessary imaging.
10. Infant home apnea monitors should not be routinely used to prevent sudden death syndrome (SIDS).
There is no evidence that the use of infant home apnea monitors decreases the incidence of SIDS; however, they might be of value for selected infants at risk for apnea or cardiovascular events after discharge but should not be used routinely.