................................ Advertisement ................................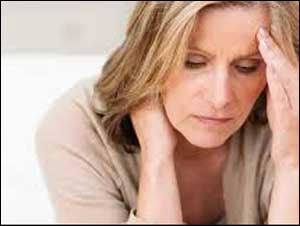 Telepsychiatry is the future of mental healthcare delivery to patients considering increasing load of mental health problems and a shortage of mental health specialists including Psychiatrists.
Dr Savita Malhotra at Postgraduate Institute of Medical Education and Research, Chandigarh, India and colleagues have offered a solution to the shortage of mental health experts in the region through the findings of the study. The study has appeared in the Indian Journal of  Psychiatry.
Using digital technology to deliver mental health care can possibly serve as a viable adjunct or alternative to mainstream services in lessening the mental health gap in a large number of resource deficient and LAMI countries. Conventional models of telepsychiatric services available so far, however, have been inadequate and ineffective, as these address only a small component of care, and rely on the engagement of specialists who are grossly insufficient in numbers.
The researchers conducted a study to describe an innovative digital model of mental health care, enabling and empowering the non-specialists to deliver high-quality mental health care in remote areas. The model was powered by an online, fully automated clinical decision support system (CDSS), with interlinked modules for diagnosis, management and follow-up, usable by non-specialists after brief training and minimal supervision by a psychiatrist, to deliver mental health care at remote sites.
The researchers found CDSS  to be highly reliable, feasible, with sufficient sensitivity and specificity. They described the model and initial experience with the digital mental health care system deployed in three geographically difficult and remote areas in northern hill states in India and found it to be reasonably comprehensive, brief, feasible, user-friendly, with high levels of patient satisfaction. The 2594 patients assessed at the three remote sites and the nodal center represented varied diagnoses.
The researchers concluded that digital model employed in the study has the potential to serve as an effective alternative or adjunct for delivering comprehensive and high-quality mental health care in low- and middle-income countries (LAMI countries) like India in the primary and secondary care settings.
................................ Advertisement ................................
For further reference log on to : http://www.indianjpsychiatry.org/text.asp?2019/61/1/27/249665
................................ Advertisement ................................
Dr Kamal Kant Kohli-MBBS, DTCD- a chest specialist with more than 30 years of practice and a flair for writing clinical articles, Dr Kamal Kant Kohli joined Medical Dialogues as an Editor-in-Chief for the Speciality Medical Dialogues section. Besides writing articles, as an editor, he proofreads and verifies all the medical content published on Medical Dialogues including those coming from journals, studies,medical conferences,guidelines etc.
Before Joining Medical Dialogues, he has served at important positions in the medical industry in India including as the Hony. Secretary of the Delhi Medical Association as well as the chairman of Anti-Quackery Committee in Delhi and worked with other Medical Councils in India. Email: editorial@medicaldialogues.in. Contact no. 011-43720751
To know about our editorial team click here